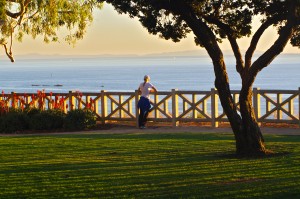 If we fail to establish regular practices of stillness and rest, our creativity will either be exhausted or shallow. Our countenance, instead of reflecting a vitality of fresh creative energy that is sustained by the restorative depths of stillness, will be listless or frenetic. Creativity without rest and productivity without renewal leads to exhaustion of our inner resources.
The Book of Creation, J. Phillip Newell
Rest is essential for the spiritual life but also for the creative life and intellectual life, for life itself.
Observing Sabbath was one of the Ten Commandments. God himself rested after the creation of the earth. Have you ever noticed how often Jesus mentions rest? He takes it as he slips away early in the morning to pray. He gives it, "Come to me, all you who labor and are burdened, and I will give you rest." (Matthew 11:28)
Rest is not simply doing nothing, but ceasing our normal work, stepping outside of normal pressures. It is in these times that we get perspective, not by continuously rehashing our situation, but by allowing the mind and heart time to quietly make connections.
Remember in the midst of summer activity and work to take time to look up at the clouds, sit by a pool, stroll through a park or pray in quiet corner of the house.
Read More