All Catholics have heard of the apparitions of Our Lady to Saint Bernadette in Lourdes in southern France in 1858. The shrine attracts millions of pilgrims every year. I have had the privilege of visiting a number of times because of our Family Rosary work in France.
I find Lourdes to be probably the most beautiful place I know on the planet.
I think most anyone who has visited will agree that the sense of peace there speaks powerfully and palpably of the healing love of God.
Most Catholics have also heard of many miraculous cures that have taken place there, particularly as the sick have bathed in the spring that has flowed since the apparitions. If someone takes the time to investigate them, he quickly realizes - unless he is a total skeptic - that something really extraordinary has been going on there!
What do these supernatural manifestations mean? We are faced with something that cannot be dismissed as merely a popular superstition.
Not so many know that when Our Lady identified herself to young Bernadette she said, "I am the Immaculate Conception," confirming the Dogma of the Immaculate Conception that had been officially declared only 4 years before by Blessed Pope Pius IX. That fact helps us to understand both the "Immaculate Conception" (a phrase that may seem like obscure theology to some) and the healings.
The Immaculate Conception: the Virgin Mary from the moment of being conceived in her mother's womb was without sin! The New Creation dawns as she is prepared to be the Mother of God.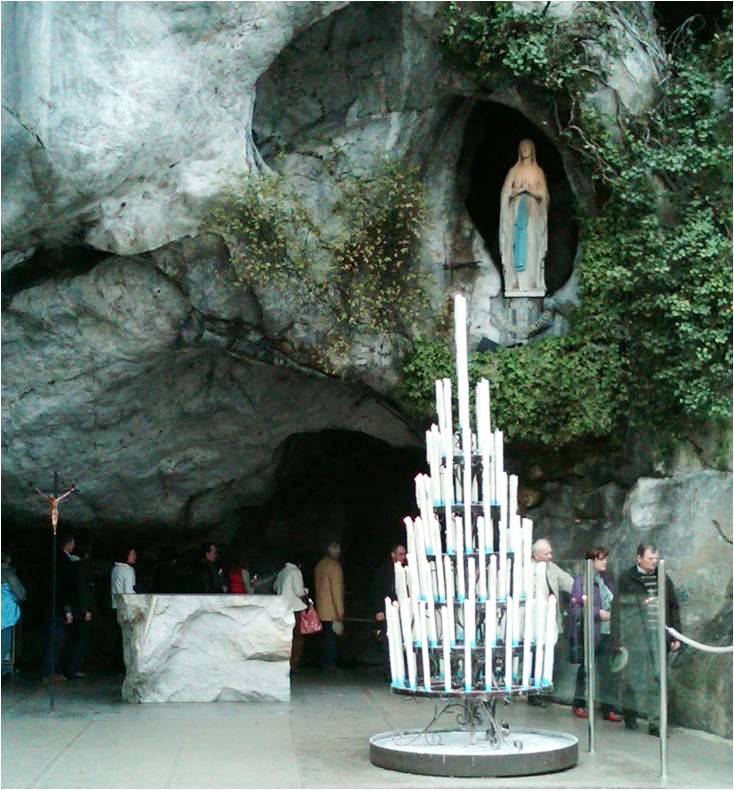 She was saved from sin: one human person is completely restored to true
freedom
so she can say
YES
to God with all her being when asked to be the Mother of Jesus. And say
YES
again when that promised Son was to be crucified! This beautiful daughter becomes the Mother of the Church - and the image of what the Church, the Bride of Christ, is to be.
This is a great promise for you and me!
But it is a promise that is already a reality in Our Lady of Lourdes. Mary really is our Mother, a loving and faithful Mother, caring for the sick and suffering...and caring for you and for me! The Kingdom of God is already among us.
You can sense that there is a sort of uncertainty and fear that many experience today. But the Lourdes message is of confidence in the powerful and loving work of God!

There have been many physical healings recorded at Lourdes. The spiritual healings are beyond counting … there and all over the World. Our Lady of Lourdes, pray for us!
Read More