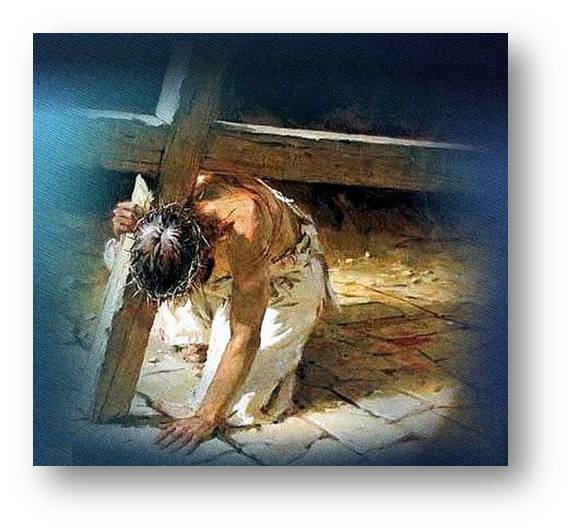 When Dr. Elisabeth Küblar-Ross wrote her book, On Death and Dying, she basically transformed our understanding of the dying process.
From her research, she identified five stages which the dying normally move through on their way to acceptance. It isn't as if individuals go through the stages of denial, anger, depression, bargaining and acceptance one after the other but rather, we bounce around from one stage to the next until we come to a certain deep awareness of our deaths and losses. We are then able to tend to those things which need to be tended to before we move on.
As we recognize Jesus accepting His cross, we know from reading the Gospels that He also went through some of these stages. He knew that He would have to suffer and die. We see Him going away to pray and we see Him in the garden asking if this cup could pass over Him. Then He was able to accept his cross.
We go through these same stages many times in our lives because death and loss are intrinsic to life. It may be that we are not able to get into the college we wanted, or a relationship falls apart. We may lose a job, or a home, or someone close to us dies. It may be realizing that the children have grown up, are now on their own and we have to move along with our own lives.
It is important that we can recognize our losses and absorb the pain of those transitions so we can move on to acceptance. If we resist the reality, continue to grieve and become identified only by this loss, we are not able to move on to the next phase of our lives. This is not easy. It comes through our own method of fasting and prayer but it helps to begin to integrate the loss into our lives, realize the gift we had before our loss and to realize, that that person, or facet of our lives will never really be gone ... they or it will always be part of our memories, a stepping stone to our future and the wealth of our spirits.
As we see Jesus accepting the cross, may we seek to accept our crosses and move through our own painful journeys toward resurrection.