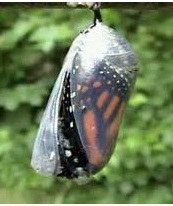 Parts of this great country are already deep into summer but here in Vermont spring always takes it's time.
Sure, the forsythia bushes have been gorgeous and now the tulips and daffodils are in wonderful displays wherever you go … but we gardeners are anxious and eager to get into the business of planting. It's safe to plant some things, like pansies and lettuce but the serious flowers and veggies must wait. Though it may get into the 70's during the day … the nights still dip into the 30's.
This is a period of intense anticipation. We have hope for the flowers, the veggies, and the days in the sun, trips kayaking or swimming. But this is a time of waiting, not forever but long enough to feel the intensity of hope and new life bursting at the seams.
Sometimes I'm biting at the bit to go somewhere, do something or even to wait for a dark night to pass knowing that the time will come … but in my spirit I'm already well on my way, hardly willing to wait for reality to catch up with me.
There is a song about a butterfly and how the writer found a chrysalis and the butterfly was just beginning to break through. He warmed it up with his breath to assist the butterfly but in the end, its wings were not strong enough to fly. It needed the pushing and forcing the chrysalis open in order to strengthen its wings.
It's important to learn from these creative pauses. I need to learn to tolerate the hope and expectations while doing nothing else but experiencing the intensity of waiting versus doing. Even this is a way of bearing fruit; one that is especially difficult at this time of year.
We must learn to tolerate hope, not pushing since we cannot force time to pass. May we appreciate the feeling of new life forming before we are too busy doing for us to understand the value of waiting.