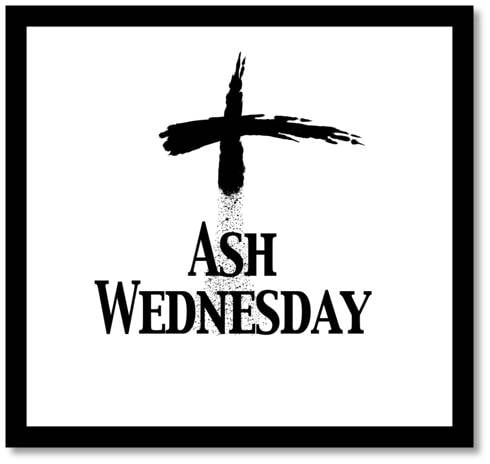 Tomorrow we will observe the solemn day of Ash Wednesday – the beginning of Lent.
In her wisdom, the church provides us with 40 days to focus on how we are doing in life. It is like an evaluation of our journey with God. This time allows us to step back and review all aspects of our life including our moments of prayer.
We receive the ashes on our forehead as a sign of:
Our need for repentance
Our belief in a loving and forgiving God
Our desire to improve our life
The ashes come from Palm Sunday when we celebrate the day Jesus rode into Jerusalem on a donkey and the enthusiastic crowds waved palm branches singing, "Hosanna! Hosanna!"
Yet only days later these same people were shouting, "Crucify him! Crucify him!" And a crown was placed on Jesus' head and He was mocked.
These events help us to reflect on how honest we are when relating with others. Do we wave palm branches then discredit others and even place crowns on their heads by the way we treat them?
I've seen this take place in my own life. People are afraid to tell the truth because of the fear of what others might do. Bullying is a major problem in our world – it starts with people near to us and spreads to larger groups.
During our Lenten journey, let us take a serious look at our lives …how we wave the palm branches … why we receive ashes … and to whom do we place crowns on.
If you have a moment, let me know how you plan to live this Lenten season.