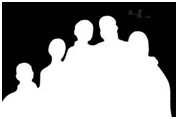 Way back in 1967 a book was published on the secrets of strong families. This was a compilation of a research project involving families all across the nation. As a result of their research, they were able to determine that in the strongest families as documented by the questions asked, there were six major qualities in common. The entire book describes in detail these strengths. I only want to quote their brief summary:
Commitment: Members of strong families are dedicated to promoting each other's welfare and happiness. They value the unity of the family.
Appreciation: Members of strong families show appreciation for each other a great deal.
Communication: Members of strong families have good communication skills and spend a lot of time talking with each other.
Time: Strong families spend time—quality time in large quantities—with each other.
Spiritual Wellness: Whether they go to formal religious services or not, strong family members have a sense of a greater good or power in life, and that belief gives them strength and purpose.
Coping Ability: Members of strong families are able to view stress or crisis as an opportunity to grow.
(Secrets of Strong Families, Nick Stinnett & John DeFrain, Little Brown & Company, 1967, P. 14)
1967 is several generations behind us now but the interesting thing is that another study completed by FOCCUS came up with the same conclusions around 2005.
What this says to me is that though families have gone through tremendous changes and at this point in history, we would have a difficult time describing a "normal family" nevertheless, these strengths are surely worth studying. In fact, to me it could be like a family examination of conscience. Even though my family consists of my husband and myself, we can still look at these strengths and make every effort to continue to grow in some and determine to do better in others.
I pray to God today and every day that families everywhere may accept God's grace so they are able to develop these strengths to bring love and comfort not only to each other but that their love may be manifested through their families into their communities and into the world.