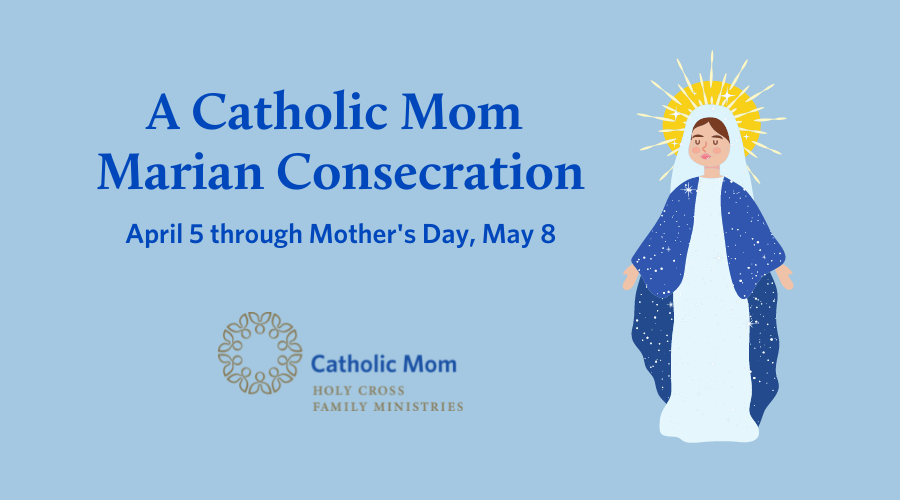 Subscribe
A Catholic Mom Marian Consecration
We invite you to join the Catholic Mom community in a personal (or family) Consecration to Jesus through Mary, via our social media channels.
---
In 2013, our parish read Fr. Michael Gaitley's Marian Consecration book, 33 Days to Morning Glory, concluding with a parish-wide Consecration to Jesus through Mary. We were led through the reading, discussions, and Consecration by a seminarian who, now ordained, has recently become our Parish Administrator. Excited to have him back with us, I mentioned renewing the Consecration with the parish in December for the Feast of Our Lady of Guadalupe. Fr. Matt recommended that we do so with the more formal Marian Consecration method first introduced by St. Louis de Montfort in the early 1700s.
The daily readings and prayers from de Montfort's "long version format" (as I affectionately referred to it), although a spiritual powerhouse and wealth of information, were found by some to be (at times) a little daunting. However, led by the Holy Spirit, we soldiered on—one group meeting online and another in person. After Mass on December 8, we stood before the altar and our parish's authentic replica of the image of Our Lady of Guadalupe to recite the prayer of Consecration Mass.
What is a Marian Consecration?
A Marian consecration is the entrusting of one's body, soul, possessions, works, and entire life to the protection, guidance, the intercessions of our Blessed Mother. (Olivia Spears, Blessed Is She, 2018)
This process usually consists of 33 days of preparation, including personal reflection, spiritual contemplation, and prayer, concluding on a Marian feast day. For the record, participation in the first three may be done without the culmination of participating in the reciting of the Consecration prayers on the chosen Marian feast.
I shared with the Catholic Mom team how the reflections and prayers strengthened my faith and how experiencing this in community touched my heart. This inspired us to offer a modified, yet still spiritually rich, version for moms, dads, and, well, really, any busy family. The Consecration reflections and prayers would be shared through CatholicMom.com and @CatholicMomCommunity on Instagram (and Facebook) for the 33 days from April 5 through Mother's Day—concluding on Mother's Day with a livestream Mass and reciting of the Consecration prayer.
Click to tweet:
Join the Catholic Mom community in a personal (or family) Consecration to Jesus through Mary, via our social media channels. #catholicmom
Everyone is invited to visit Catholic Mom's Instagram (or Facebook) each day for the day's reflection quote. We will journey these 33 days with words from Scripture, as well as St. Louis de Montfort, Thomas a Kempis, St. John Paul II, and Ven. Patrick Peyton.
In addition, participants may wish to include prayer; we are recommending offering a daily Our Father, Hail Mary, and Glory Be. Including the Rosary, in whatever way works best for you and your family, is also encouraged. This process is not about perfection; instead, we hope you see it as practices that move our hearts ever closer to Christ, guided by our Holy Mother.
We are looking forward to sharing these 33 days with you, beginning with a reflection on April 5, which will dive deeper into introducing this Marian devotion, the first reflection, and links to the prayers (including resources on how to pray the Rosary).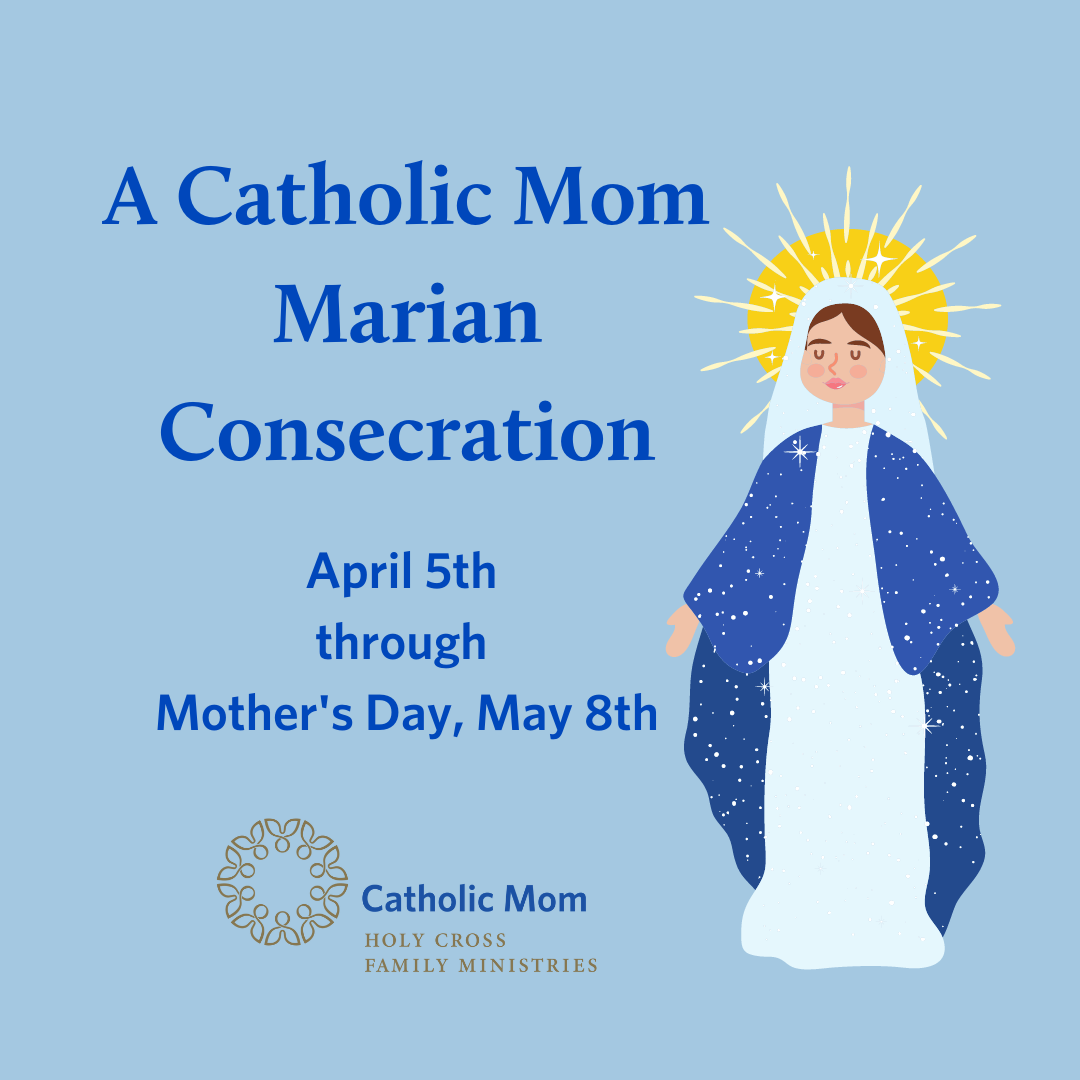 ---
Copyright 2022 Allison Gingras
Images: copyright 2022 Allison Gingras, all rights reserved.