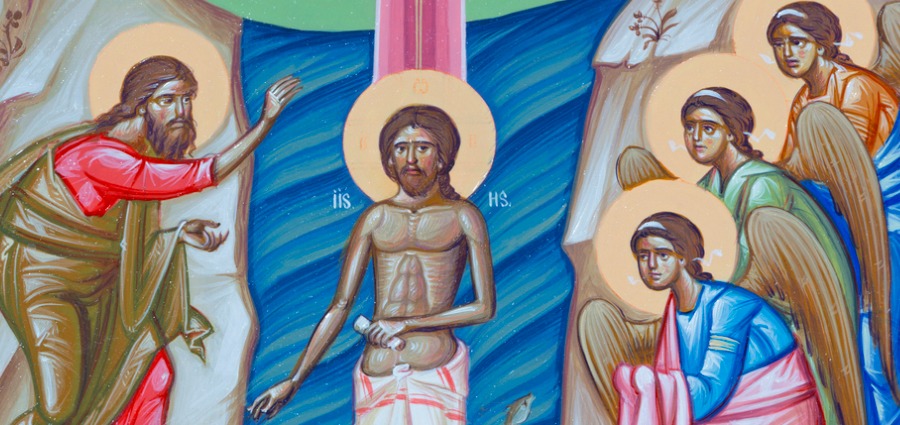 Subscribe
Are We Listening? - Family Reflection Video
Today, we celebrate the Baptism of the Lord, and in chapels around the world, we also give thanks to God for the birth of Venerable Patrick Peyton. (Founder of Holy Cross Family Ministries, a Holy Cross priest who touched countless families and souls around the world.)
In today's gospel, we hear those famous words from God the Father, "This is my beloved Son; with whom I am well pleased." Every time we hear or read those words, it's a chance to ask ourselves, "am I listening to Jesus?"
And, each time we hear this gospel, we're reminded of the origin of our own baptism. We recall this transformational moment in our lives. A day when we became a son or daughter of God, our souls sealed with the Holy Spirit and a supernatural grace to live as God created us to be.
In 1909, one day after his birth, on Sunday, January 10, Patrick Peyton was baptized into the life, death, and resurrection of Jesus Christ. Patrick and eventually Father Patrick Peyton certainly listened to Jesus, especially at the key moments of his life.
But, like each of us, at times, he heard his own voice more loudly. But what makes him and all those we venerate in the Church a man of heroic virtue and sanctity of life is that he never stopped listening to God and would always reset his course … his thoughts, words, and actions when they didn't correspond with God's way. And, when needed, he would humbly go to Confession and receive forgiveness from God and a grace of strength to amend his life.
As a young man, when Patrick didn't gain entrance into a seminary while in Ireland, he felt it was God's plan for him to make a life in the United States of America and become a husband and father. However, God spoke to him as he cleaned and cared for the Cathedral of St. Peter's in Scranton, PA.
God spoke clearly and powerfully as Patrick swept and polished the House of the Lord, with the Eucharistic Lord present in the tabernacle and the baptismal font plainly in sight, reminding him of whom he belonged to and God's grace at work in him. As he filled the holy water fonts and lit the candles, he would remember the waters of baptism and the light of Christ that he received on that Sunday, January 10.
How about us? As we dip our fingers into the holy water fonts, as we gaze upon the light of the altar candles … do we remember our membership in God's family? And the light of Christ we have received? Do we appreciate what we have received in being sealed with the grace of the Holy Spirit that dwells within us?
At the end of today's reading from the Acts of the Apostles, Peter describes John the Baptist with these words, "He went about doing good and healing those oppressed by the devil, for God was with him."
My brothers and sisters, Father Peyton, went about doing good in his life, encouraging families to pray together, especially the Rosary, for God was with him. May we be inspired by his example and celebration of the Baptism of the Lord to do the good, beginning in our families, for like John the Baptist and Father Peyton, God is truly with us.
---
To view Rosary prayer and Mass streaming live,

please visit our Facebook page

at 11:30 am EDT, Monday – Friday. Please invite your loved ones to join us too! (You don't need a Facebook account to view.)