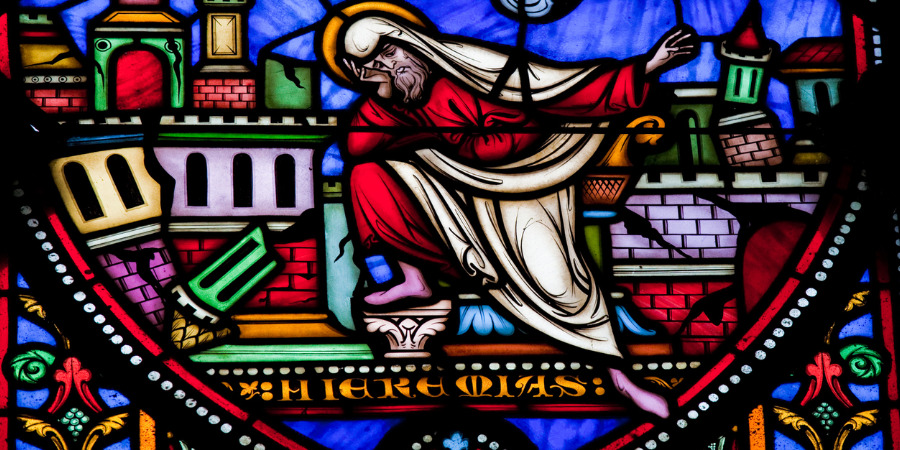 Subscribe
Are You Talking to Me?: Family Reflection Video
Yesterday, Father Leo and I were talking about the Word of God. And I'll ask you what I asked him, have you ever listened to a reading at Mass and wondered: "who was talking and who were they talking to?"
We believe that the Word of God is God speaking to each of us through the Holy Spirit. But it helps to understand the people, like the prophet Jeremiah that God uses to send us a message today.
In our first reading, the prophet Jeremiah is the spokesman for the Israelites. He's pleading with God to come to the rescue. Things are dire. People are being killed, dying of hunger, and even the prophet and priest are foraging for food in a foreign land.
So, Jeremiah asks God, have you cast us off completely? And, here's the question we often ask: why? Why have you struck us so hard that we can't heal?
But here comes the crucial transition in Jeremiah's efforts. He admits their wickedness, even going back to their fathers, who have sinned against God. Jeremiah continues by appealing to the goodness of God and the covenant that God initiated with them. There's something telling in Jeremiah appealing to God's fidelity to a covenant that was broken by the Israelites.
And, it's reinforced with Jeremiah pointing out what his people learned the hard way, that idols and natural forces couldn't them or us what we need. Finally, Jeremiah asks rhetorically, what we all should: "Is it not you alone, O Lord, our God to whom we look? You alone have done all these things."
In this reading, to one degree or another, each of us can relate to both Jeremiah and the Israelites. Though we want to be like the righteous who will shine like the sun, at times, we can lose our way and place our trust in idols or nature. One simple way is seeking to find our self-worth in our job title or bank account or other things we make idols. Or maybe it's going fishing or hiking or playing golf instead of making time for Mass on Sunday. There's are many examples that we can each recall. However, we can draw strength from knowing that God watches over us. Even in our darkest nights and greatest struggles when we don't sense His presence, He is with us. Jeremiah knew this, just as deep down we do too.
And like Jeremiah, there are times when we need to reconcile with God. Jesus has given us the great gift of the sacrament of Confession. A sacrament that heals every wound and gives us the spiritual strength to follow Jesus more faithfully.
If it has been a while, then most likely, its time to be inspired by the prophet Jeremiah and go to God honestly with a desire to begin again. The bible is full of stories of the prophets pleading to God and pleading with His people to repent. Today, Jeremiah comes to urge us to reflect on our lives and, if needed, to seek forgiveness from the One alone that we are to look.
May God bless you and your family this holy day!
---
Father David's inspirational homily was recorded live this morning during Mass at the Father Peyton Center. Please view the video on our Facebook page. (You don't need a Facebook account to view.)

To view Rosary prayer and Mass streaming live, please visit our Facebook page at 11:30 am EDT, Monday – Friday. Please invite your loved ones to join us too! (You don't need a Facebook account to view.)