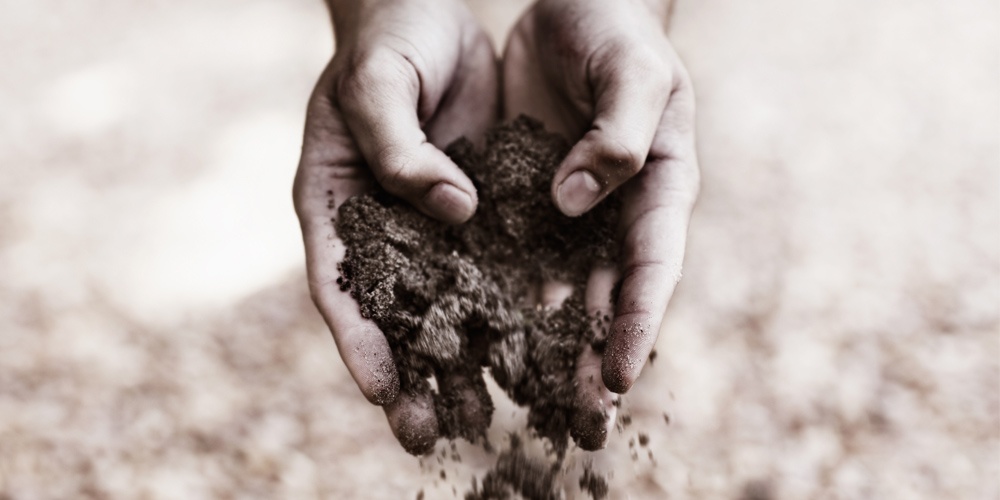 Subscribe
Ash Wednesday: Streaming Live From Father Peyton Center
Please join us tomorrow, February 14, online at noon EST, to be part of our special streamed Ash Wednesday Mass. You don't have to be a member of Facebook to participate. Just follow this link.
Perhaps you've been a Catholic your whole life and simply go get ashes because you always have. Perhaps you're considering joining the faith or new to the faith. Or perhaps you just need to get yourself into the right frame of mind to get your Lenten journey off to a great start. So let's think about what this is all about and how you can make it meaningful for your family as well.
Ash Wednesday marks the first day, or the start of the season of Lent. Officially named "Day of Ashes," Ash Wednesday always falls 40 days prior to Easter (Sundays are not included in the count).
Lent is a time when Christians prepare for Easter by observing a period of fasting, repentance, moderation, giving up of sinful habits, and spiritual discipline. This fasting and abstinence is not simply a form of penance, however; it is also a call for us to take stock of our spiritual lives. As Lent begins, we should set specific spiritual goals we would like to reach before Easter and decide how we will pursue them.
The tradition of tracing a cross on the forehead with ashes is meant to identify the faithful with Jesus Christ.
THE BIBLICAL MEANING OF ASH
There is no mention of Ash Wednesday or Lent in the Bible. But there is a tradition of donning ashes as a sign of penitence that predates Jesus. In the Old Testament, Job repents "in dust and ashes," and there are other associations of ashes and repentance in Esther, Samuel, Isaiah and Jeremiah.
By the 10th century, the monk Aelfric tied the practice, which dates to the eighth century, to the period before Easter, writing, "Now let us do this little at the beginning of our Lent that we strew ashes upon our heads to signify that we ought to repent of our sins during the Lenten fast."
By the 11th century, the practice was widespread throughout the church — until Martin Luther, the Protestant reformer, threw the practice out in the 16th century because it was not biblically based.
Ashes are a symbol of death in the Bible. God formed humans out of dust: "Then the Lord God formed the man from the dust of the ground. He breathed the breath of life into the man's nostrils, and the man became a living person." (Genesis 2:7)
Human beings return to dust and ashes when they die: "By the sweat of your brow will you have food to eat until you return to the ground from which you were made. For you were made from dust, and to dust you will return." (Genesis 3:19)
Speaking of his human mortality in Genesis 18:27, Abraham told God, "I am nothing but dust and ashes." The prophet Jeremiah described death as a "valley of dead bones and ashes" in Jeremiah 31:40. So, the ashes used on Ash Wednesday symbolize death.
Many times in Scripture, the practice of repentance is also associated with ashes. In Daniel 9:3, the prophet Daniel clothed himself in sackcloth and sprinkled himself in ashes as he pleaded with God in prayer and fasting. In Job 42:6, Job said to the Lord, "I take back everything I said, and I sit in dust and ashes to show my repentance."
When Jesus saw towns full of people reject salvation even after he'd performed so many of his miracles there, he denounced them for not repenting: "What sorrow awaits you, Korazin and Bethsaida! For if the miracles I did in you had been done in wicked Tyre and Sidon, their people would have repented of their sins long ago, clothing themselves in burlap and throwing ashes on their heads to show their remorse." (Matthew 11:21, NLT)
Thus, ashes on Ash Wednesday at the start of the Lenten season represent our repentance from sin and Jesus Christ's sacrificial death to set us free from sin and death.
The ashes our pastors smudge on us during Ash Wednesday worship come from the burning of last year's Palm Sunday palms. They remind us of our mortality and call us to repentance—seeking God's forgiveness for our sin, both the things we have and have not done.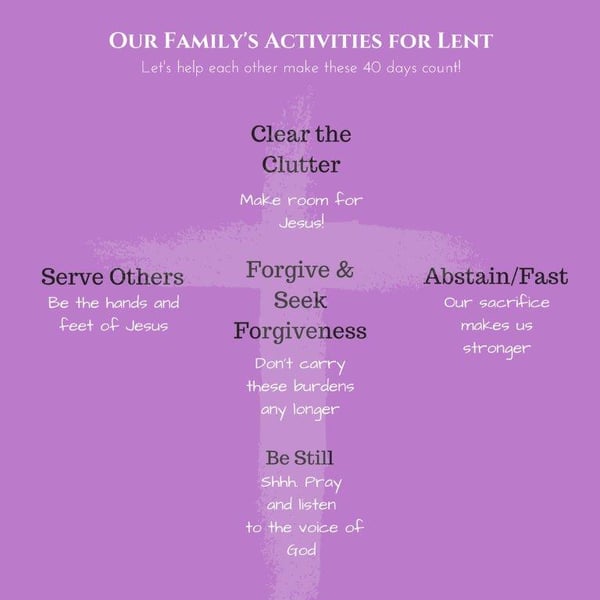 FAMILY SYMBOLIC ACTIVITIES
Clean something
Ash Wednesday is a good day to get a jump on your spring cleaning. Spend an hour with the junk drawer, that cabinet at work, or organizing the files on your hard drive.
As you remove things you no longer need and reorder those you do, be mindful of the ways God "cleans" us. The Bible tells us "As far as east is from west—that's how far God has removed our sin from us" (Psalm 103:12, CEB). As we get things in order, we remember that Jesus gave his life so that we might be free from our sins and know new life. Bring this experience to the evening family prayer.
Forgive and seek forgiveness
As we pray for God's grace, we should also seek forgiveness from those we have wronged. Jesus taught us to pray, "Forgive us for the ways we have wronged you, just as we also forgive those who have wronged us" (Matthew 6:12 CEB). Write names of those people you are angry with or write down a bad habit you want to get rid of and burn it before family prayer. Maybe while you are burning those papers, you might also burn a grudge or a bad habit. If appropriate, let the person know you forgive them. Remember, however, that forgiveness has much more to do about us than the one who offended us.
Be still
Try a practice like centering prayer by lighting a candle and pausing before the presence of God. Listen to the voice of God.
Serve
On Ash Wednesday, we remember that we are part of the entire human family, making it a great day to serve others.
Abstain/fast
"Giving something up for Lent" is a common practice for many Christians. Often, we give up a favorite food or try to kick a bad habit during Lent. Ash Wednesday, the first day of Lent, is when this begins, but don't confine yourself to food or habits. As a family can you abstain from gossip or complaining for Ash Wednesday? What about defensive attitudes, fear, or anxiety? You probably won't be perfect at this, but being mindful of times when these attitudes begin to take hold of your day can lead you to prayer.
---
We hope you can join us tomorrow for our live streaming Ash Wednesday Mass here at the Father Peyton Center at noon EST. If you can't join us live, you can view the recording later in the video section of our Facebook page. You don't have to be a member of Facebook to participate either way. Just follow the link.