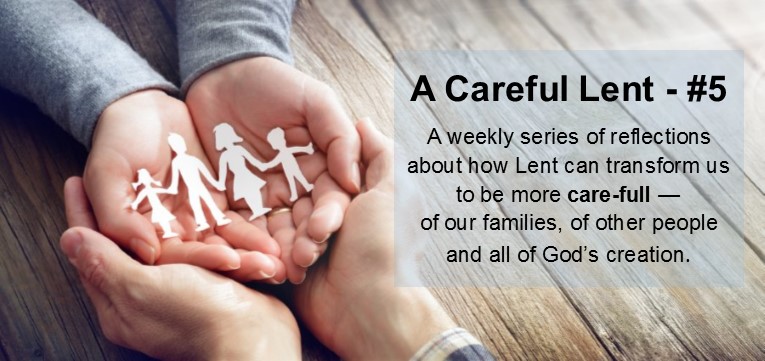 Subscribe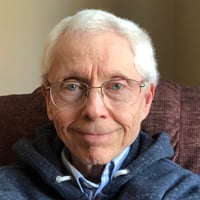 Care to Follow More Closely
Our Lent has been affected by uncertainty and concern for our world. Our prayer, fasting, and almsgiving have become very real.
We have prayed for those whose health is vulnerable. Awareness of the need to share resources and provide for those who are food insecure reminds us of fasting. Our almsgiving has awakened to the hardship of people who have lost their livelihoods.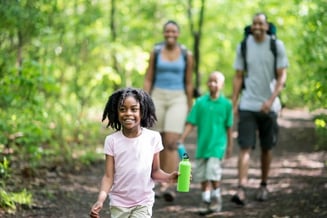 Our Lenten practices this year have a global perspective. Faith, hope, and love empower our Christian life. With God as the source of these life-shaping virtues, we bring compassion, healing, and the consolation of Christ to a world in distress. As a family, we pray together. We use our resources carefully and share what we can. We keep each other in communion, sensitive to each other's needs, faithful, loving, and hopeful.
In an early letter of St. Paul, he thanks God for the community's life in Christ, "calling to mind your work of faith and labor of love and endurance of hope of our Lord Jesus Christ, before our God and Father." (1 Thessalonians 1:3) St. Paul uses the words, work, labor, and endurance. This is a way of life in which we put our heart and soul. The Christian Life gives our lives meaning; it is the way we navigate the challenges, opportunities, and setbacks of human experience. It is the value-based, Christ-centered vision we teach our children.
God is with us in our human suffering. He is always with us.
In the first Letter of Peter, we find consoling advice for our prayer, "Cast all your worries upon him because he cares for you." (1 Peter 5:7)
Faith, hope, and love bind us together. "So faith, hope, love remain, these three; but the greatest of these is love." (1 Corinthians 13:13)
Our own and our global human family are always together because we all have one "God and Father."
We are a little past midpoint in Lent. It might be a good time to take a breath and reflect on how we have been walking through this season. We can pray to God's Spirit to give us a reflective spirit. It's good to know where we are on the path; we can always adjust.

What effect has the pandemic had on your Lenten season? Your family's?
Do you think Lent has had a deeper meaning for you this year? Or has Lent gotten a bit lost in the immediate unprecedented concerns?
Did you do anything different this year that you might do again for Lent next year?
There's plenty of time left and many of us are now at home. How will you continue and/or change your Lenten observance?

Let's support one another! Sharing of Lenten ideas and experiences are welcome, encouraged, and gratefully received. Please use the comment section below.
As we accompany Jesus during Lent, we learn from Him. We seek God's will for us. Jesus leads; we follow. No matter the difficulty, regardless of our falling short, we try to hang in there. Faith, love, and hope restore, sustain, and motivate us; God is with us.
Gracious Father,
Keep us close to you,
Help us find your will in how we live – how we love,
How we keep faith – and how we remain hopeful.
Bless our efforts, keep us patient with each other in these challenging times,
Help us listen – to your voice in our hearts – to your voice in others.
Loving Father,
Keep us prayerful,
Calm our worry,
Make us generous.
Help us be your love
to all in our family.
In Jesus' name, we pray.
AMEN.
About John Dacey
John Dacey is a retired Catholic high school teacher. He has taught Scripture, Ethics, and Social Justice. He enjoys being in the company of family, reading in the field of spirituality, and gardening. John and his wife have been married for more than 40 years and have two children and four grandchildren.