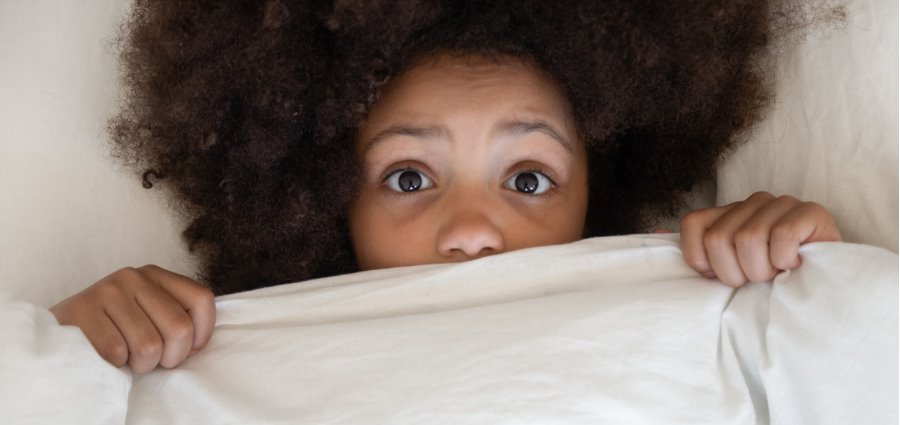 Subscribe
Comfort During a Sleepless Night
Last night I woke in the middle of the night and couldn't get back to sleep. Once I got started thinking about the ripple effect of this virus, I was a little too overwhelmed to rest. I'm paying attention, following all the guidelines and making the very best decisions I can for my family. But I needed to settle my worry and my wandering thoughts … and get some sleep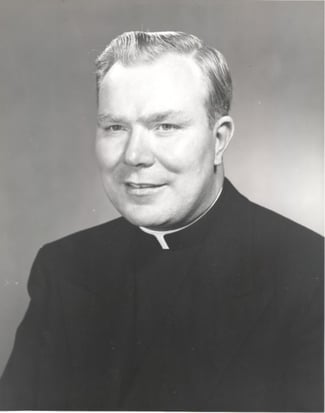 As I lay there in the dark, I started to wonder if Father Peyton had many sleepless nights as tuberculosis was spreading around the world.
One morning in October of 1938, at age 29, Irish seminarian Patrick Peyton started coughing up blood. Soon after, he was diagnosed with an advanced stage of tuberculosis. After a year in hospitals and undergoing countless treatments, his health continued to decline. He was told there was little chance for recovery.
Doctors gave Patrick two options: undergo a very risky surgery or prayer.
I knew there would be hope and consolidation for me in Father Peyton's story. I mean this experience changed the rest of his life … and went on to change the world as well! I continued with my prayers and eventually fell back to sleep.
In the morning, I went to my bookshelf to find the biography of this sainthood candidate. There on page 25, I found the advice a professor, Father Cornelius Hagerty, C.S.C., gave to Patrick during one of his sickbed visits.
"I exhorted Patrick somewhat as follows: Pat, the Irish people have fought and suffered many centuries for the Catholic faith. In their persecutions and trials, they had nothing to sustain them except faith in God's supernatural help. Think of the dangers, difficulties, enemies, persecutions, famines, pestilences they survived. Instead of putting your trust in modern science and the skill of doctors, why don't you stir up the faith that you inherited from your long line of believing ancestors. Think of the trust they had in the Blessed Virgin, the mother of God. She is an omnipotent intercessor. What she asks for and insists on she obtains. She is always as good as her children expect her to be. She has never failed anyone who had recourse to her with faith and perseverance. Since you have faith, why don't you use it?"
Patrick Peyton did take this advice to heart and to prayer! He prayed to Mary for a cure. His family and brother seminarians also prayed. Doctors could never explain it, but in a couple months, he showed no sign of the disease and was approved to continue with his studies.
Father Peyton was ordained at age 32 and went on to share his simple yet profound message with the world. He became one of the best-known and most-traveled priests of the day, encouraging family prayer, especially the Rosary. Today, people still recognize his messages, "The Family That Prays Together Stays Together" and "A World at Prayer is a World at Peace" but they might not be aware of where they came from. It was Father Peyton!
Father Peyton once explained his miraculous recovery:
"When I needed her [Mary] and her power and her friendship, she didn't forget that ever since I had been a little child and could open my mouth, I had used that power to say the Rosary; so when I needed her friendship, she was glad to give it to me."
So today I am acting with wisdom and remembering this advice to calm my nerves. I'm active yet trusting. I'm praying with my family. We're clinging to our Rosaries a little tighter and praying a little longer. And I'm sharing this prayer with you today to help give you hope and confidence too. (There's a place right in the prayer for you to add your own intentions.)
God, our Father,
your wisdom is displayed in all creation
and the power of your grace is revealed
in the lives of holy people, who inspire us
to trust you more fully and to serve others more generously.
In a unique way, you blessed the life and work of
your servant Father Patrick Peyton, C.S.C.,
and made him a fervent apostle of Mary,
Queen of the Holy Rosary
and Mother of us all.
Through his intercession, we ask for this favor …
Please grant it, if it is for your honor and glory,
through Christ Our Lord. Amen.
---
Resources for families:
---
Excerpts from The Apostle of the Family Rosary: The Life of Patrick J. Peyton, C.S.C. by Father Richard Gribble, C.S.C., and are used here with permission.