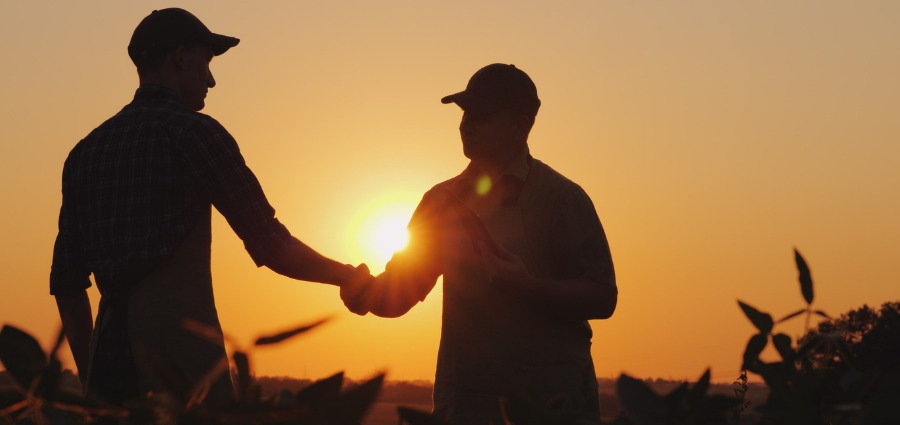 Subscribe
Connectedness of Life – Family Reflection Video
In her book, Choose to Live Each Day Fully, Susan Smith Jones recommended the following Practice of Caring Behavior for couples to achieve marital happiness. She suggested you ask your spouse to provide you with a list of things that you would do which will make him or her feel good. A few examples of things on the list would be: Wash my hair for me; open the door for me; take me to dinner so I won't have to cook. Every day, try to do at least three things on the list for your spouse. Ensure that you acknowledge your partner's efforts and show your appreciation as well.
In Life on the Edge, Dr. James Dobson says, "that there is a natural tendency for people to drift away from one another." Certainly, this does not have to happen, but the downward pull will cause damage if efforts are not made to counteract it.
The master in today's gospel reading assigns a servant to ensure that the food allowance is distributed appropriately among his servants. In this instance, Jesus instructs us that it is our responsibility to look after others, against our tendency to drift away from one another. The responsibility for caring for others does not only fall to church and government officials, teachers, administrators, community leaders, husbands and wives, and so on and so forth. Instead, it is a responsibility collectively shared by everyone. The best way we can repay God is to work hard to take care of and assist others.
A farmer grew award-winning corn. The corn he produced every year won a blue ribbon at the state fair. When a newspaper reporter interviewed him one day, he learned something interesting about how he grew the crops. A reporter discovered that the farmer shared his prized seed corn with his neighbors. "How can you afford to share your premium seed corn with your neighbors when they too compete with your corn each year?", the reporter inquired. "Why sir," said the farmer, "didn't you know? The wind picks up pollen from the ripening corn and swirls it from field to field. If my neighbors grow inferior corn, cross-pollination will steadily degrade the quality of my corn. If I am to grow high-quality corn, I must help my neighbors grow high-quality corn." He is conscious of the connectedness of life. His corn cannot improve unless his neighbor's corn also improves.
So it is with our lives. People who choose to live in peace must help their neighbors to live in peace as well. The value of a life can be measured by the lives it touches, so those who choose to live a fulfilling life must also help others to live fully. In addition, those who desire to be happy should assist others in finding happiness, since the well-being of each individual is inevitably bound up with the well-being of all. We are responsible for the welfare of our neighbors. If we are to grow good corn, we must help our neighbors grow good corn.
---
To view Rosary prayer and Mass streaming live,

please visit our Facebook page

at 11:30 am EDT, Monday – Friday. Please invite your loved ones to join us too! (You don't need a Facebook account to view.)