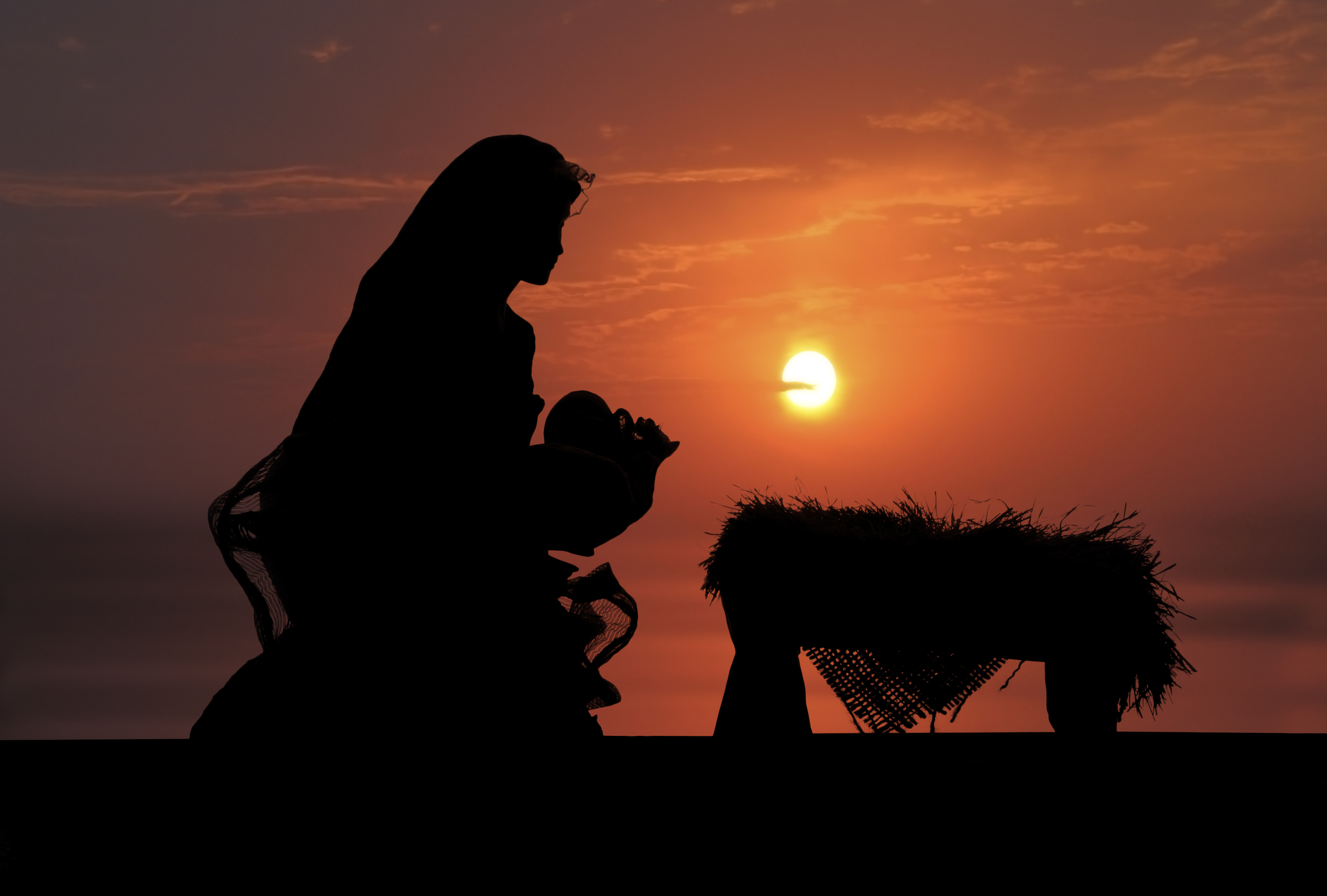 Subscribe
Fiat! Let It Be Done! - Family Reflection Video
When we first meet Mary, she is all alone - then the messenger from the Most High God suddenly addresses her. Have you ever wondered how we know this?
There are only the two of them, Gabriel and Mary. And Archangels are pretty tight-lipped. So I am thinking Mary shared this with Saint Luke.
In fact, Luke's Gospel contains so much news that could have only come from Mary herself, that it is sometimes referred to as the Gospel of Mary.
Mary makes no assumptions. When he tells her she is to be the Mother of God, she says, "How can this be? What about Joseph? How can this happen, how can I do this?"
When Archangel tells her God's plan, how does she respond? In perfect obedience. "I am the handmaid of the Lord, let it be done to me according to your word."
Much of Mary's story can teach us not to take things personally, to dissolve our ego by accepting things as they are, and to let God's will be done.
Mary becomes the object of an ugly rumor: she is pregnant without a husband.
Her betrothed, Joseph is a just and merciful man. Upon hearing the news, Joseph plans to avoid shaming Mary by quietly divorcing her. What is truly amazing, is that Mary seems unfazed by this. She does not complain, she remains steadfast to God's will, doing what she knows God expects of her.
We can only imagine all the angels and archangels, thrones and dominions, principalities and power, saints and sinners, prophets, patriarchs and holy men and women of every age and place, breathing a universal sigh of relief when Mary speaks this amazing, impeccable word, fiat.
Because Mary welcomes the mystery gift of God in her womb, Christ takes flesh and grows within her. She brings him into every place that she goes and confidently tells all to "Do whatever He tells you."
She is the first and best disciple of the Lord. She is not only his Mother and the Mother of the Holy Family of Nazareth, he gives her to us at the foot of the Cross as our Mother.
Mary is the World's Greatest Mother. Let her into your family, pray her Rosary, She will bring Christ home and turn your whole family upside down for the better. Amen.
---
Father Willy's inspirational homily was recorded live this morning during Mass at the Father Peyton Center.

Please view the video on our Facebook page.

(You don't need a Facebook account to view.)

To view Rosary prayer and Mass streaming live, please visit our Facebook page at 11:30 am EST, Monday – Friday. Please invite your loved ones to join us too! (You don't need a Facebook account to view.)