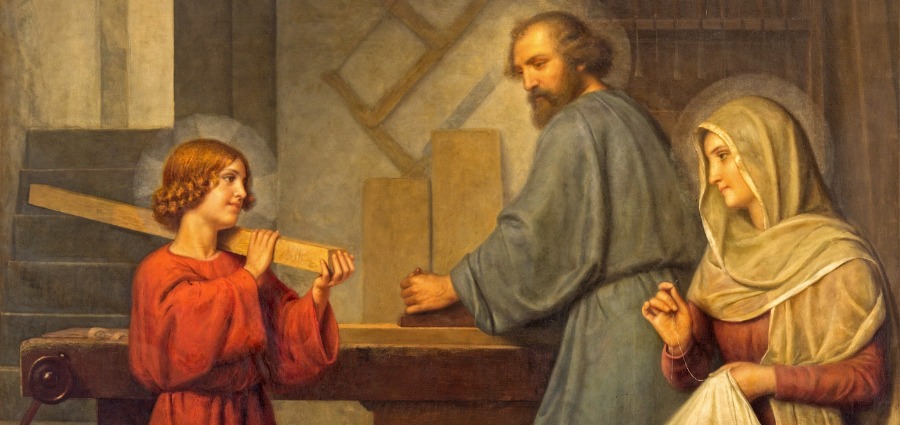 Subscribe
Good News About the Family - Family Reflection Video
This coming weekend, in Dioceses around the world, Pope Francis is gathering Catholic families and leaders to reflect on the family in the Church, especially the domestic family at home, as the means of growing in holiness for parents, children and grandparents. There are many challenges facing every family today in America and around the world.
At the world meeting of families in Dublin, Ireland, I remember being edified, pleased, and uplifted by the hope and joy that Archbishop Eamon Martin, the Primate of All Ireland, shared in his address to the delegates three years ago. He acknowledged the struggle so many families face but he said, the message I offer is that the Catholic Church has so much good news to share about the family: about the power and presence of our Lord Jesus Christ in every family and every marital relationship that welcomes Him. He blesses them with unity, joy, peace, and an abundance of genuine selfless love overflowing to reach all the members of the family, their friends and neighbors, their church community. In fact, the Catholic Church has so much good news to share about family and marriage that we should not get caught up in condemning and driving away but in holding up the personal witness of families and couples who live the sacrament of marriage and matrimony and derive so much good from that living.
It all began with Adam and Eve and God's plan for married love and the family. All God's great covenants were sealed with families: Noah, Abraham, Moses, Joshua, David, and especially the self-sacrificing covenant of God with the entire family of humanity in the body blood of Jesus. This is the same Jesus, true God, and true man, who brought the richest and best vintage wine possible, Christ wine, to a poor young couple on their wedding day in Cana.
We all know the many ways in which we have all gone astray and too often we are too ready to point the finger of rash judgment at this couple and that couple because they do not measure up to what we expect of them as Catholics and Christians. The Archbishop's joyful description of the good news about marriage and family reminded me of Father Peyton's response when asked what he was against. He said his agenda was too busy being for marriage, for the family, for justice, for caring for the poor, the hungry, the lonely and the brokenhearted, to be against anyone or anything.
---
Father Willy's inspirational homily was recorded live this morning during Mass at the Father Peyton Center. Please view the video on our Facebook page. (You don't need a Facebook account to view.)

To view Rosary prayer and Mass streaming live,

please visit our Facebook page

at 11:30 am EDT, Monday – Friday. Please invite your loved ones to join us too! (You don't need a Facebook account to view.)