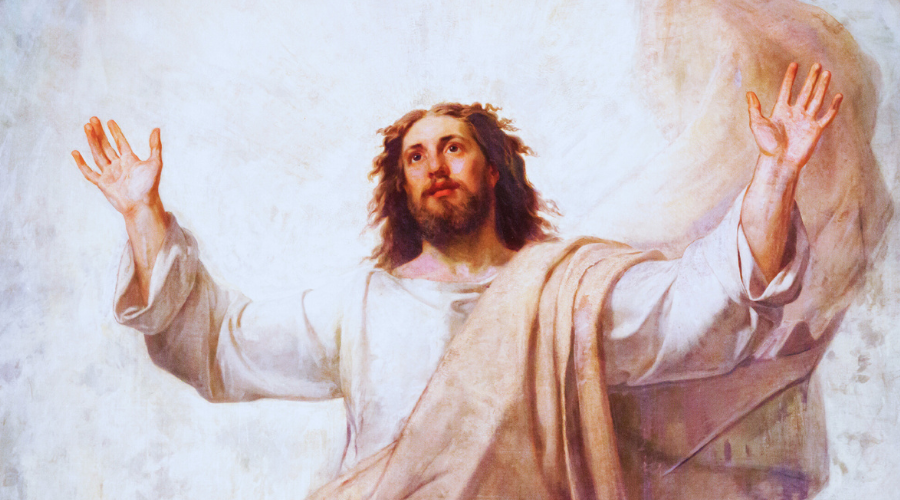 Subscribe
Leave Something Behind to Move Forward - Family Reflection Video
Holy lives of inspiration | Seasonal Reflections
On Ascension Thursday, we gather to reflect on the final moment of Jesus' earthly life—the moment He ascends into heaven. How did the apostles live through these last moments of Jesus with them? Just think of how the apostles felt—just a few years before, they were living perfectly ordinary lives with families, friends, village, or neighborhood communities along with day-to-day routines that they followed almost without thinking, just as we do.

Then this man, Jesus, told them to follow Him, and they just did. They followed, saw, heard, and experienced things they sometimes could still hardly believe. They loved Him—all of them said they'd be willing to die for Him, yet all failed Him, some more spectacularly than others.

They lived through the tension, the mounting danger, and the terrible execution that ended the life of their Lord in Jerusalem. They've lived with that terrible sense of loss and grief when life had no meaning or purpose, and their hearts were heavy, dreading the bleak future ahead of them.

Then the light of resurrection exploded around them. Jesus was alive again, talking with them, eating with them, teaching them. His appearances were unpredictable and sometimes brief, but no one doubted the reality of His resurrection after the initial shock.

When He ascends, they face living again with a renewed sense of loss. Not as sharp and bitter as the first but hard to bear all the same. However, like the Apostles, we may still feel weak and uncertain. We may long for Jesus to restore the earthly kingdom of Israel and alleviate our perplexity and weaknesses once and for all.

Instead of fulfilling our immediate desires, Jesus responds by ascending to heaven. His departure leaves us partly perplexed and saddened. It is difficult to become accustomed to his physical absence. We miss the tangible presence of Jesus—the sound of His voice, His actions, His compassionate gaze, His warm smile, and His acts of goodness. We yearn to be near Him again, watching Him sit tired by a well, weep for Lazarus, spend long hours in prayer, and show pity to the crowds. Yet, we must leave certain things behind to advance our faith journey.

In life, we often experience similar transitions within our own families. As children grow older, they assert their individualism, eventually leaving their childhood home to pursue education, work, or start their own families. They must let go of certain things to embrace new opportunities and responsibilities. Similarly, Jesus, in His return to glory, had to leave behind His earthly life of 33 years and His close relationships. He needed to do so because He focused on the most crucial task: "Go, therefore, and make disciples of all nations."

As followers of Christ, we also need to leave behind certain things to move forward in our spiritual journey. This leaving behind to move forward is the pattern of our life with God. We must strive to be less self-focused and dedicate our time to serving others. We may volunteer at our parish, make a daily appointment with God for prayer, or actively seek opportunities to help and bless those in need.

Every time someone encounters us, they should witness the love of Jesus shining through our lives. Let us exhibit His gentle patience, accept life's struggles without complaint, and faithfully embrace God's will. May we never hesitate to do good, never thinking it is someone else's responsibility. After all, we are now the visible presence of Jesus on earth. Together, as families united in faith, let us embrace this calling.
---
To view Rosary prayer and Mass streaming live, please visit our Facebook page

at 11:30 am Eastern, Monday – Friday. Please invite your loved ones to join us too! (You don't need a Facebook account to view.)