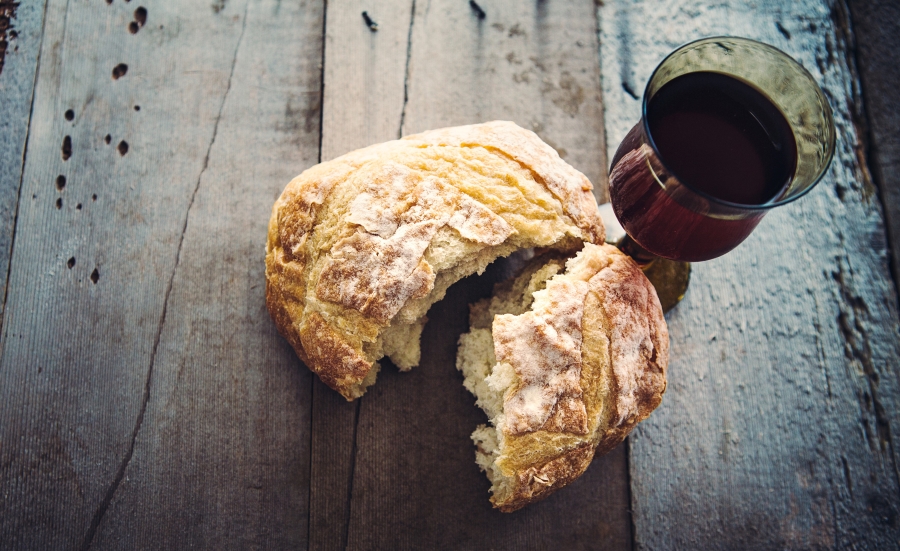 Subscribe
Let Nothing Be Wasted - Family Reflection Video
"Gather the fragments left over so that nothing will be wasted." Picture this: it's a beautiful Sunday in the Easter Spring of 1955. The pastor, Father Wilfrid Ouellette, is distributing communion and whispering rhythmically, "Corpus Domini Nostri Jesus Christi, custodiat animam tuam in vitam aeternam. Amen." May the Body of our Lord Jesus Christ escort your soul safely to eternal life. Amen. Little Wilfred, the 10-year-old altar boy, tried valiantly to receive the host, but unfortunately he missed...
Yes, that's right. The well-intentioned young altar boy let the host drop to the ground. He watched as if in slow motion, as the Blessed Sacrament, the Body of Christ, floated past the gold paten he was holding for just this kind of emergency.
He missed it completely and the host landed on the church floor at the feet of the pastor.
Visibly perturbed, the pastor stopped all movement with a wave of his free hand, glanced with disappointment at the altar boy, and said curtly, "Go get a purificator quickly."
The pastor reverently reached down to retrieve the Body of Christ and consumed it. Then, he took the purificator which the altar boy brought to him from the sacristy, unfolded it and like a tiny blanket, and covered the spot where the host landed on the floor.
He clearly instructed the communicants to keep a wide distance away from the spot covered by the purificator.
Mass continued, and following the return to the sacristy, Father Wilfrid called little Wilfred over and said, "Come with me."
The pastor filled a bowl with warm soapy water, grabbed a towel, and proceeded towards the spot on the floor where the host had fallen. He removed the purificator, knelt down on both knees and thoroughly washed the spot where the host had fallen. He said nothing else about the incident.
However, this mishap, and the pastor's reverent response, spoke loudly to the people in the Church, my family, and most of all to me. His action clearly demonstrated to all that This is the Body of Christ.
This consecrated host contains a treasure far beyond the precious fragments of barley loaves blessed, broken and given by Jesus Himself to feed the five thousand. The Gospel reminds us all that the Lord Jesus has given us in the Eucharist his very self, body, blood, soul and divinity.
This is why we Catholic Christians are not satisfied to bow before the Lord, reserved in the blessed sacrament in the Tabernacle. We genuflect in his presence. For here is the true Ark of the Covenant, the heart and soul of our family of faith. Let nothing be wasted of this precious gift. Amen.
---
Father Willy's inspirational homily was recorded live this morning during Mass at the Father Peyton Center.

Please view the video on our Facebook page.

(You don't need a Facebook account to view.)

To view Rosary prayer and Mass streaming live, please visit our Facebook page at 11:30 am EST, Monday – Friday. Please invite your loved ones to join us too! (You don't need a Facebook account to view.)