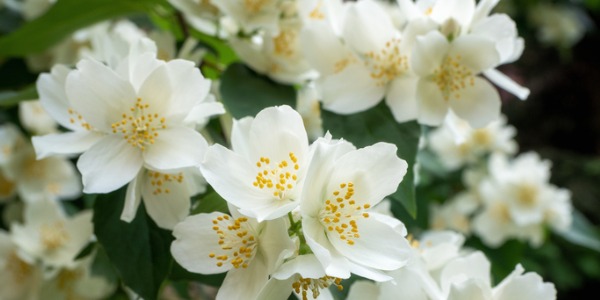 Subscribe
Book of Hours: A Medieval Prayer Tradition
Learn more about our faith | Holy lives of inspiration
Throughout the Middle Ages, literacy rates in Europe were constantly fluctuating. At times it was not uncommon for the King or Queen of a country to be illiterate, while at the same time other countries encouraged all classes of people to learn. This is vastly different from today's society, where vast numbers of people throughout the world are taught to read and write.
As Christianity spread throughout Europe, it became more common for clergy to read Latin. Slowly, this trend spread to include the nobility and upper classes. Nuns were given a thorough education because they too needed to be able to read and comprehend religious texts. As a result, many surviving texts from this time were in fact written by women of the Church.
The printing press was not invented until the 16th century, and so, for a long time all books were handmade. Monks and nuns dedicated their lives to copying and illustrating religious texts, not just for themselves but for the laity. This offered a steady income for the Church, but it was still a long and expensive process. Religious communities, therefore, started to design smaller books of prayer for individual use. Rather than copying every religious text into one book, communities designed these prayer books to contain only a selection.
These were known as Books of Hours, as they were meant to mimic the monastic hours of prayer used by the clergy. They were a collection of religious texts designed for private prayer and contemplation. These books were easy to make, and because they ranged in quality and decoration, any Christian could afford one. Here is an example of a more affordable Book of Hours.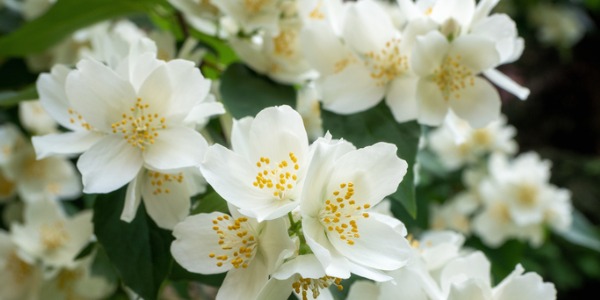 Our Lady of Hope (aka Our Lady of Hope of Pontmain)
The Franco-Prussian War had begun, and the Prussian army was advancing and not far from the town of Pontmain, where Mary appeared.
Mary's apparition was only seen by children, and the adults who could not see her brought other children to validate what the first four declared. Our Lady of Hope did not speak to the children, but at her feet was a banner that read, "But pray, my children. God will hear you in a short time. My Son allows Himself to be moved by compassion."
The children, and adults, prayed for her intercession to spare their beloved town and country. The Prussians' advance was halted and a short time later a peace treaty was signed; the bishop declared that Mary had truly intervened after she appeared to the children.
Our Lady of Hope carried a red crucifix and, like the apparition of Our Lady of Guadalupe, wore a dark blue garment with gold stars.
For this Mary garden, use plants in blues and yellows with a touch of reds. We usually think of flowers when we imagine colors in our gardens. But there are other plants with colorful leaves to choose from.
A couple ornamental grasses offering gold-hued leaves are Japanese Forest Grass, Hakonechloa macra cvs., or Sweet Grass, Acorus spp. Any number of Coral Bells, Heuchera spp., with red leaves would also make a lovely addition.
If you choose to add a tree, consider a crabapple. Malus 'Prairie Fire' has burgundy leaves, bright crimson flowers, and gives rise to red berries that the birds love to eat.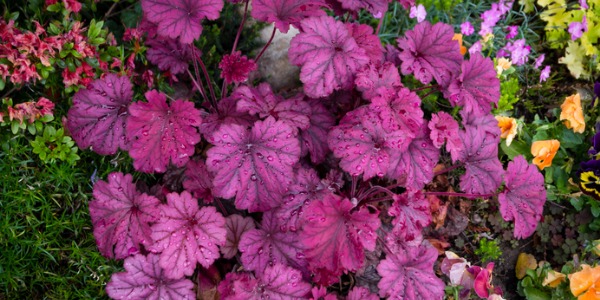 Our Lady of Guadalupe
The plant most often associated with this apparition is the large pink Castilian or Damask Rose, Rosa damascena. If you can grow this shrub rose in your area, it makes an impressive fragrant display behind a statue of Our Lady of Guadalupe.
Other plants could include those associated with the colors of the embedded image on St. Juan Diego's tilma: warm reds, rich oranges, and vivid yellows — with a touch of blue for her cloak.
There are hundreds of yellow flowers to choose from. One you could select for its symbolism is the Strawflower or Golden Everlasting, Xerochrysum bracteatum cvs., which symbolizes a never-ending embrace and never-ending love.
Consider the deep orange Crown Imperial, Fritillaria imperialis, which represents honor and glory, or the Persian Buttercup, Ranunculus asiaticus 'Tecolote Orange' for radiance.
Red is another prominent color in flowering plants. You can choose any of the reds in the geranium genus, Pelargonium spp.
For a deep blue reminiscent of Our Lady of Guadalupe's cloak, the delphinium offers an array of blues and is symbolic of a strong bond of love.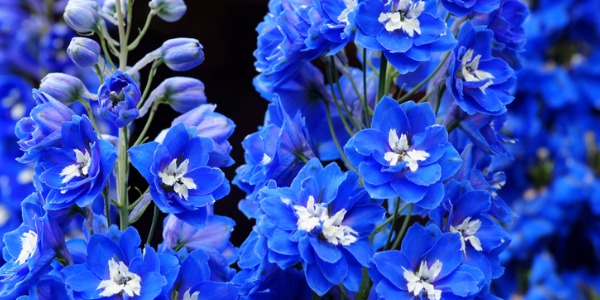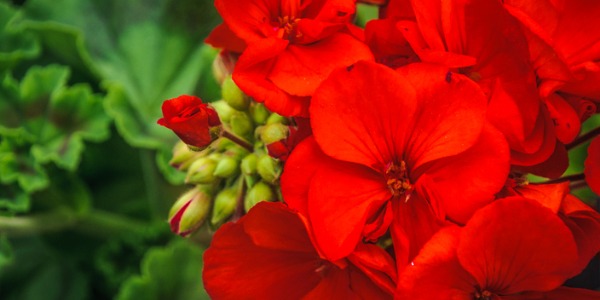 These are only three possible Marian themes. Let your inspiration for other gardens guide you.
For Our Lady of Fatima, where thousands saw the sun dance, consider gold and yellow flowers enclosed by a little white fence.
Among garden statues Our Lady of Grace and Our Lady of the Miraculous Medal are the most popular. A garden honoring the Blessed Mother with these statues, either in the landscape or a container, often uses symbolic plants, but can also follow a color scheme, such as blues and whites with a touch of yellow or pink.
With a garden dedicated to Our Lady of Sorrows, the choice of color would be predominately red and deep wine. Add a yellow flowering Iris germanica, whose leaves symbolize the swords that pierced Mary's heart.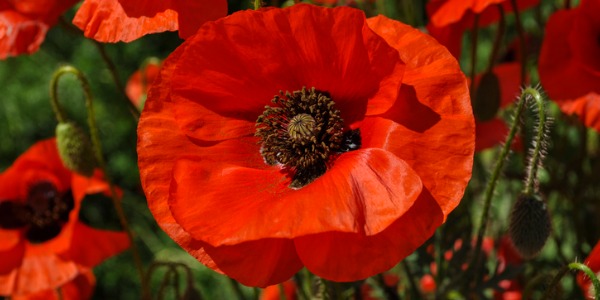 Pray to Our Blessed Mother, ask her what she would like to see in her new garden, and listen to her guidance not only for the plants but how she would like them to lead you and others to her Son.
---
Ms. Realy's next two books on Catholic gardens, A Garden Catechism: 100 Plants in Christian Tradition and How to Grow Them, along with the companion book, A Garden Catechism Garden Journal, was released through Our Sunday Visitor in autumn 2021. Her previous three books are available in print or eBook at Amazon.com.

The third annual Mary Garden Contest is sponsored by the Museum of Family Prayer. Photo entries are due by July 16, 2022. Prizes will be awarded. Helpful information and inspiration will be added to the contest webpage throughout the contest.