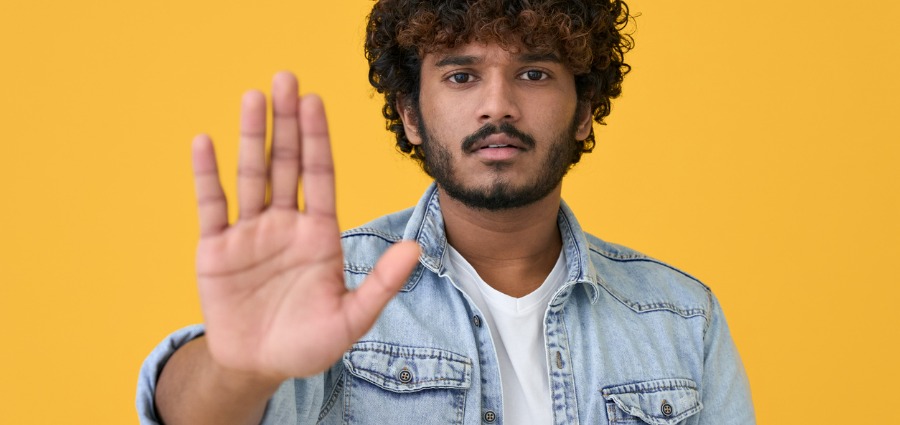 Subscribe
One Voice of Reason - Family Reflection Video
"But Naaman's servants came up and reasoned with him."
2 Kings 5:13
Have you ever felt stuck between the devil and the deep blue sea? Have you been forced to choose one side or the other? Were you ever pressed between the cliff and the crowd?
In today's Gospel, Jesus amazes His hometown crew at first, but then they turn against Him. Their faces went red with rage. Their fists pumped in defiant anger. Hateful words spewed from their mouths. Soon they morph into a crowd and collectively lash their fury upon Him. The force of the angry mob pushed Jesus to the "brow of the hill."
In our first reading, Naaman was blessed with humble servants who pleaded and reasoned with him to do just as the prophet Elisha told him and be cleansed.
The disciples and Peter once corrected the powerful Sanhedrin. "When the Sanhedrin heard this, they were stung to fury and wanted to kill them" (Acts 5:33). Nevertheless, Gamaliel, the one voice of reason, stood up, spoke out, and was heeded (Acts 5:34ff). Did anyone do this at Nazareth?
Once, a crowd in Ephesus wanted to kill the apostle Paul after he had preached to them. But the town clerk of Ephesus spoke rationally to them and dissuaded them from their murderous intent (Acts 19:35). Did anyone do this at Nazareth?
An angry crowd planned to kill the innocent Susanna because of the false testimony of two elders (Daniel 13:28ff). One solitary voice of reason belonging to the youthful Daniel calmed the crowd and freed Susanna from death (Daniel 13:45ff). No one did this in Nazareth.
In each of the above cases, the voice of reason belonged to a member of the crowd itself. Today, there are many hard-hearted people and crowds who need to be checked by a voice of reason. Of course, many are like Pharoah, so hardened of heart that even a humble voice of reason will not persuade them. Whatever the consequences, "stand up and tell them all that," God commands (Jeremiah 1:17). Stand up and tell them that.
Where was the voice of reason who would calm the angry crowd in the Nazareth synagogue? It may have only taken one voice of reason to still the Nazareth crowd and prevent Jesus' very own townspeople from carrying out their murderous intentions.
Who will serve by taking those positions of reason? (see Luke 14:10) If no one takes these lowly servant positions, yet courageous stands, then Jesus gets kicked out of families, workplaces, churches, and towns. When we defend an unpopular cause or when our child sides with a bullied classmate, we can expect pressure between the cliff and the crowd. Yet our faith calls us to be brave in the face of being excluded or ridiculed.
It's easy to follow the crowd, but it takes courage to stand apart, to be that voice of reason. Choosing the cliff means standing with Jesus, who sides with the underdog, protects the weak, serves the poor, loves sacrificially, and speaks the truth—no matter the consequences.
---
To view Rosary prayer and Mass streaming live, please visit our Facebook page

at 11:30 am EST, Monday – Friday. Please invite your loved ones to join us too! (You don't need a Facebook account to view.)