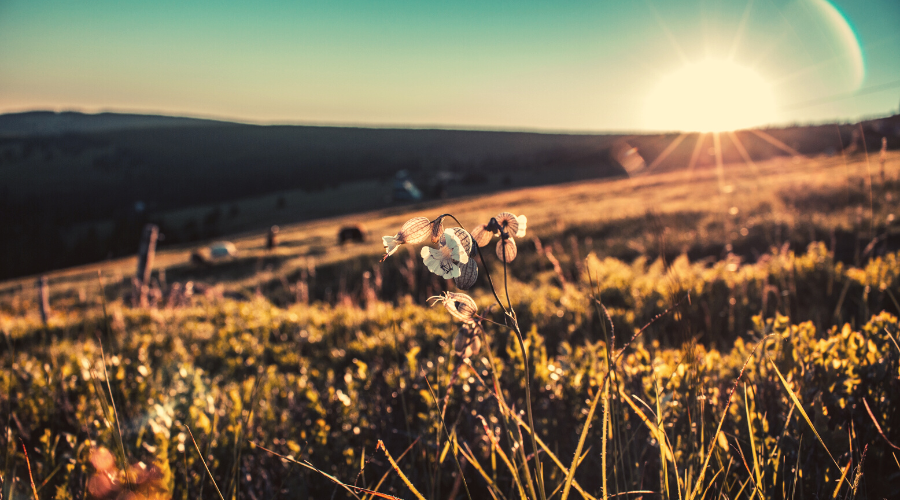 Subscribe
Pleasing God First - Family Reflection Video
Love thy Neighbor | Holy lives of inspiration
Today's Gospel account of the rich man and Lazarus is a classic. I suspect many of us relate more to Lazarus and enjoy, on some level, the reversal of the two men's fortunes, at least at first thought. I've often missed that it's Lazarus' name, we know, not the rich man who dressed in royal purple and had all that the world had to offer.

It got me thinking two things: did God bring Lazarus to Heaven simply because he had suffered on earth and send a message to the rich? And, secondly, what's in a name?

I thought about name recognition yesterday when Fr. Boby was preaching at Mass. He mentioned that Robert and Dorothy Hope had served the Church as missionaries in a heroic manner. My first thought was that I didn't know the comedian Bob Hope and his wife did that! Well, that's because another Bob Hope and his wife did. (Incidentally, the entertainer, Bob Hope's wife Dolores, helped Father Peyton, along with her husband, Bob, over many years.)

So often, our culture sees our value in whether people know our name, whether in a neighborhood, city, state, country, or world level. We have the expression he or she has made a name for themselves. Sports stars, entertainers, politicians, businessmen, women, etc., are sometimes known by just their first names.

In the gospel, it may be that someone was a great leader or a bad one; it may be that it was a person who was poor or average means, or even wealthy if God wants to make a point.

Most likely, the rich man's name was known by many and carried some weight. Lazarus' on the other hand, at best, would be recognized by a few and pitied. What really matters is that God knows all of us by name. We should prioritize pleasing God by how we live—not the world and making a name for ourselves.

This focus on pleasing God means humbly and consistently uniting our will to God's. But how do we remember this in a world that rewards being successful, influential, and famous? Quite simply, it's how we start our day.

Many of you learned a prayer called a morning offering to God. In it is the declaration that we offer Jesus "…our prayers, works, joys, and sufferings…" of our day "…for all the intentions of His Sacred Heart…."

When we begin our day with this intention, we not only make what we make an offering to God, but we also remind ourselves whom we seek to please first and foremost. So, whether we succeed or struggle, we offer our efforts to God. Unlike most of the world, God always sees our efforts in doing the good (whether we succeed in the world's eyes or not) as meaningful.

Given this belief, it was not simply to punish the rich man that Lazarus went to heaven, but first and foremost, because although he endured many (earthly) hardships, Lazarus trusted in God, a lesson for all of us who might feel beaten down by the world at times.

My brothers and sisters, this is also a reminder to all of us that no matter our station in life, to look out for those less fortunate, whether in terms of physical, emotional, or spiritual poverty, beginning in our families. God wants us to see and help those who embody Lazarus in our lives. May our actions and words today match those of the will of our loving God.
---
Morning Offering to God:
O Jesus, 
through the Immaculate Heart of Mary, 
I offer You my prayers, works, 
joys and sufferings
of this day for all the intentions
of Your Sacred Heart, 
in union with the Holy Sacrifice of the Mass
throughout the world, 
in reparation for my sins, 
for the intentions of all my relatives and friends, 
and in particular
for the intentions of the Holy Father.
Amen. ~ Memorial of St. Frances of Rome
---
To view Rosary prayer and Mass streaming live, please visit our Facebook page

at 11:30 am EST, Monday – Friday. Please invite your loved ones to join us too! (You don't need a Facebook account to view.)