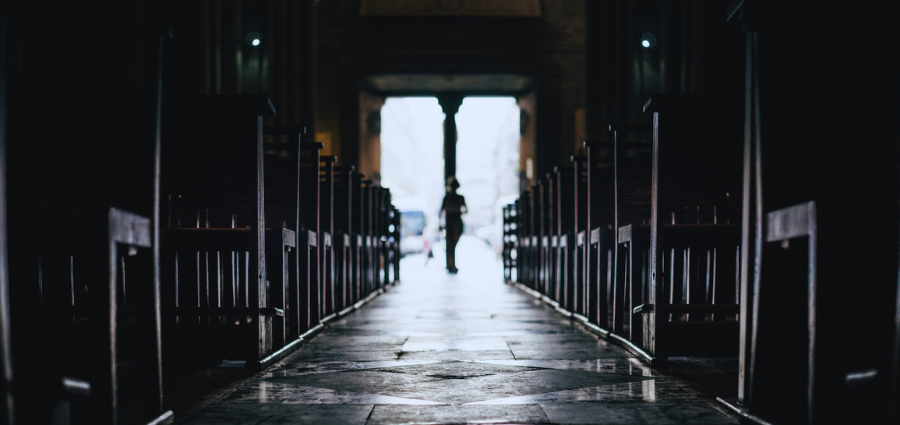 Subscribe
Prophets Your Fathers Killed — Weekday Homily Video
Love thy Neighbor | Holy lives of inspiration
Almost every major city in the United States has a Martin Luther King Jr Boulevard or Street. It is usually a prominent street in the city, with a big signpost, and sometimes has a statue or a picture to go with it. The US believes Martin Luther King Jr contributed significantly to an important conversation about racial relations in the United States. He stirred the nation's conscience, led to the passing of the Civil Rights Acts, and therefore deserves recognition and honor.

The fact of the matter is that in the 1960s when Martin Luther King Jr organized rallies and spoke about the urgent need to improve racial relations and grant civil rights to US citizens, especially African Americans, a significant section of people in the US thought he was out of his mind. He was in and out of prison. Eventually, he was assassinated. Many years later, people in the US think he was a 'prophet' of some kind who delivered an important message that the US needed to hear. Streets, schools, and conference centers have been named after him, and statues have been erected in his honor. The same can be said of other people in the US, such as Caesar Chavez, who advocated for the rights of Hispanic migrant farm workers. Some people thought Chavez was out of his mind and he, too was in and out of prison. Several years later, different institutions and streets are named after Caesar Chavez.
The experience is the same in other countries and institutions as well. There are voices that spoke up and warned a country or an institution about the then state of affairs, but such institutions or countries didn't listen. They instead killed the messengers. Think about St. Oscar Arnulf Romero, who warned the country of El Salvador, or think about Nelson Mandela in South Africa, who was thrown in prison for 27 years for warning South Africa about the economic and political state of affairs. Currently, South Africa and many other nations around the world honor him as a legend with streets, statues, and public holidays in his honor.
In the Gospel Jesus challenges the irony of killing the "prophets" – men and women who warned us about our behavior, warned us about our social structures, or warned us about the direction we were taking as individuals, institutions, or communities. After getting rid of these "prophetic voices," we erected monuments in their honor! The Lord says in the Gospel, "Woe to you! For you build the tombs of the prophets whom your fathers killed. You consent to the deed of your fathers; for they killed them, and you build their tombs." The ancient Israelites had killed the prophets because of their message, and the Pharisees and Scribes were about to kill Jesus because of his message. The Lord says that instead of erecting monuments in honor of the prophets many years down the road, why don't you instead listen to their message and live it out? That would be the best way of honoring such prophets.
"Prophets" can come to us in different shades. They can be your spouse, they can be a friend, they can be a family member such as a parent, they can be a religious leader, they can be an ordinary member of a club or an association -—who warns us about a behavior, a structure, or a direction being followed.
Today is a good day for us to ask ourselves why it is difficult for us to accept prophetic voices in our midst? In our Mass, we pray that the Lord gives us a discerning spirit that can recognize such voices, especially in our families and in our Church, and more importantly, respond to their message. Amen.
---
To view the Rosary prayer and Mass streaming live, please

visit our Facebook page

at 11:30 a.m. Eastern, Monday – Friday. Please invite your loved ones to join us too! (If you are not a member of Facebook and a signup window appears, simply select the X at the top of the pop-up message and continue to the livestream).