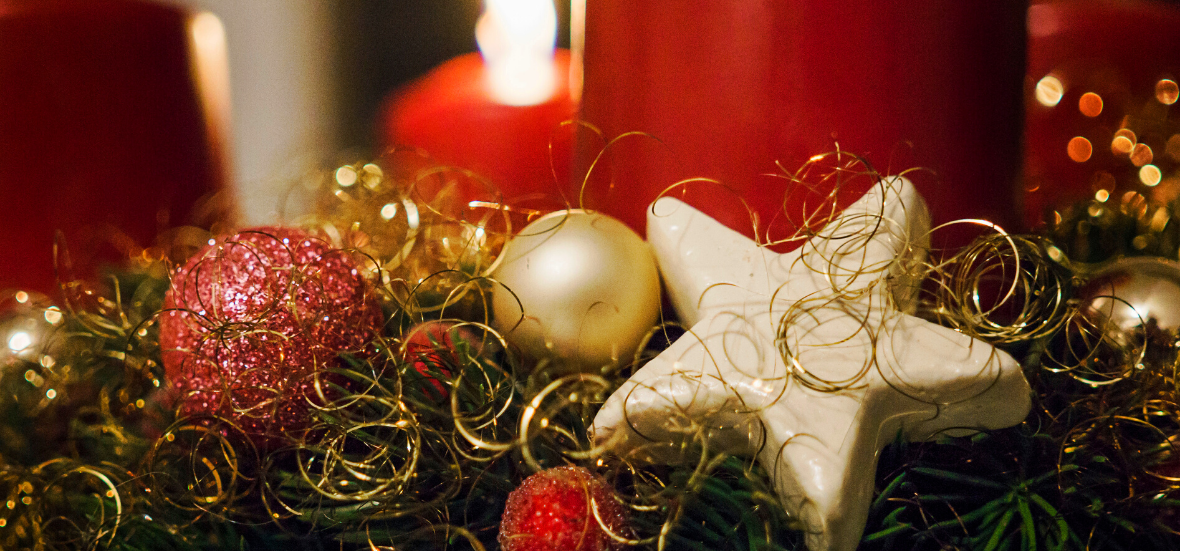 Subscribe
Seeing Advent in a Different Light
Refusing to allow the heaviness of 2020 to damper her Advent JOY, Allison Gingras shares the blessings we can all embrace!
This Advent season will be different; we've heard that message a million times about a million things this year. However, different is not necessarily bad; sometimes, it is merely a matter of perspective.
There are quite a few things I have begun to see in a very different light this year. The limitations surrounding attending Mass and receiving the Eucharist has taught me not to take the precious Body and Blood of My Lord and Savior for granted. How often I attended Mass half-heartedly distracted, forgetting the incredible gift it is to receive Jesus? How many times have I begrudgingly left the house early Sunday morning, wishing I could stay in bed and eager for the hour in the church to be over? Despite knowing I will always return filled with much-needed grace and glad I went, these Sunday struggles came more often than the days when I left with a joyful heart to encounter the Lord.
These months have given me not only a holy longing for the Eucharist but also a renewed understanding of the privilege to encounter Christ in this intimate way. My prayer is that I may never return to that woman who grows weary participating in the weekly Liturgy. Though, if I am completely honest, there are a few changes I have enjoyed. For instance, as a germaphobe, the elimination of touching during the Sign of the Peace is a welcome reprieve. I genuinely enjoy offering some sign of peace from a safe distance.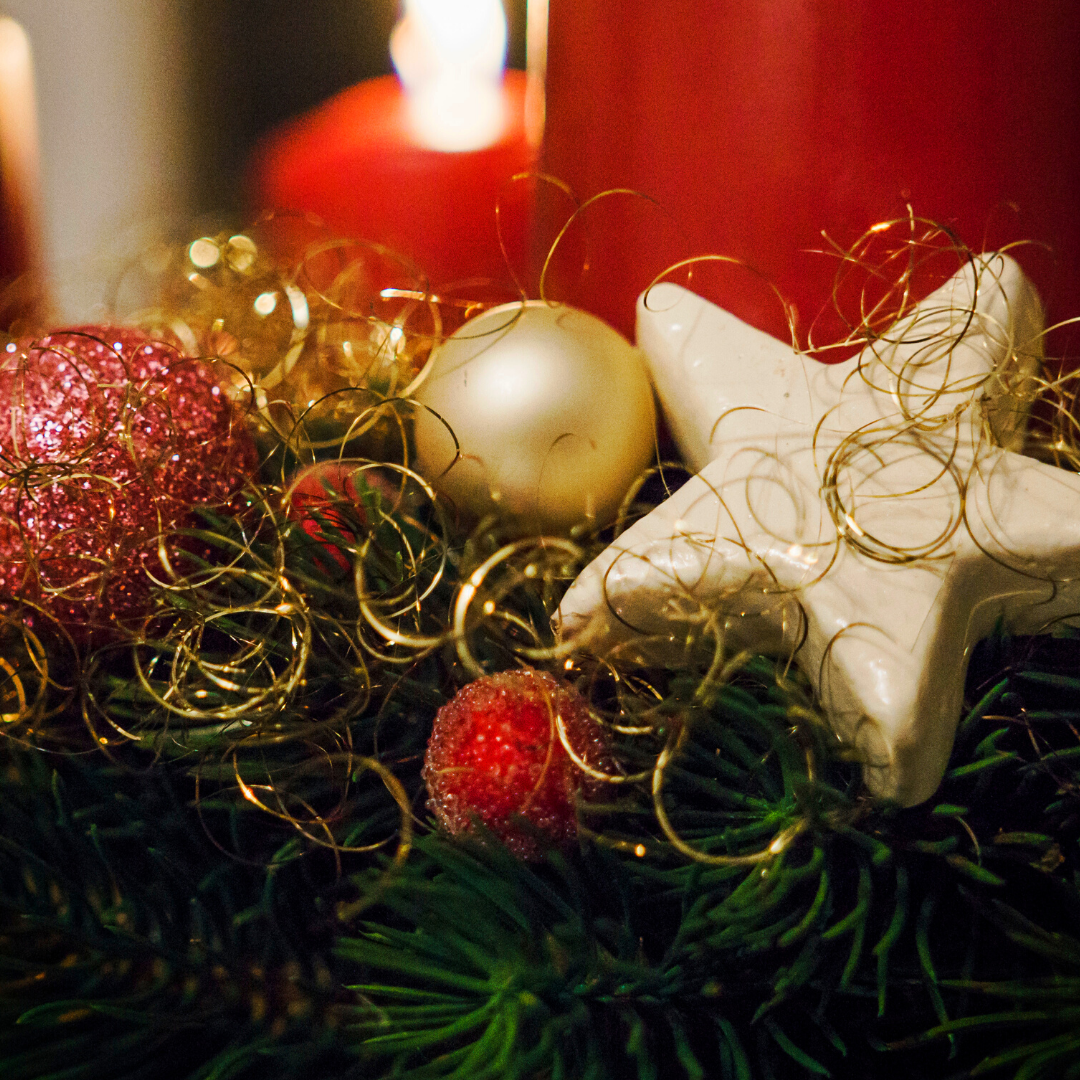 I see this pause in my typical holiday routines as an excellent opportunity to place Jesus more mindfully into my holiday preparations and celebrations. Most of my family does not attend church or follow the Catholic faith, so I have seen a steady influx of more secular celebrations. Despite my best efforts, our holidays have begun to trend toward gifts, decorations, food, and parties. My desire to make Christ the center of the season is often thwarted by appeasing everyone else. This year, while I will miss visiting my family, instead of being despaired, I choose to see the good and embrace this opportunity to Advent (and Christmas) like never before.
Excitedly, I look forward to the many Catholic Traditions I have not made time for recently, such as the Advent calendar, Jesse Tree, Advent wreath, and O Antiphons. Perhaps this will be the year to convince my family to sing Happy Birthday to Jesus while serving Christmas cupcakes? Or finish creating all my Jesse Tree ornaments, and not just those for the first week.
What Advent traditions have been missing from your calendar lately? How can you use this pause in the usual to better prepare your heart and home for Christ? My prayer for you this holiday season -- the gift of rediscovering long-lost traditions and celebrations focused on the true reason for the season.
---
Copyright 2020 Allison Gingras
Image crated in Canva Pro.
Visit our new Advent page, The Power of One "Yes" to God, offering resources throughout Advent to accompany families on their journey to Bethlehem and the celebration of Christmas.