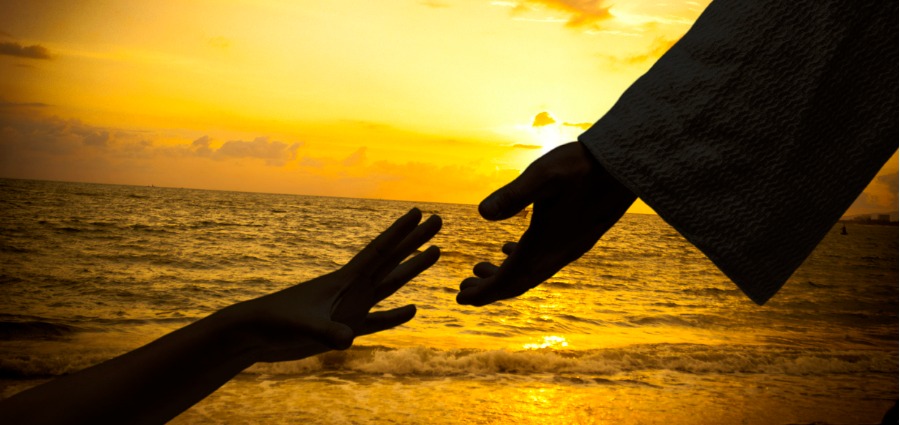 Subscribe
Setting Things Right with God – Family Reflection Video
Healing the family | Return to the Church
Did you ever notice that every now and then, you get a sense that you need to take care of some things in your life? It could be that your credit card bill is coming due, your car needs to be inspected, or you have to go through about 20 storage boxes in your office … oh, wait, that's my list! I'm sure you have your own that includes many other things, including our relationships with family, friends, and of course, God.
Because of this, the verse from the prophet Isaiah, "Come now, let us set things right, says the Lord," struck me as a powerful reminder and tremendous encouragement from God.
It's a reminder that from time to time, but especially in Lent, we're to pay extra attention to the foundational aspects of our lives: our relationship with God and our relationships with our family and friends and also those who are in need beyond those two groups. (These are the key areas that sometimes get overshadowed by the list of other things that also need to be set right.)
And this verse is also an encouragement from God because He is inviting us to work with Him in setting things right in our lives. Perhaps like me, you've tried to get back on track in some area of your life, only to become discouraged at the size of the task or maybe the lack of progress. At times, this is because we try to go it alone or we try to get too much done too quickly.
But, at times, it's because there's something missing in our approach. Often, I discover later that it's a lack of preparation and being realistic.
This is where teaming up with God will never be a mistake. For God shows us what really matters in life, guiding us in prioritizing what we work on, when, and with whom.
In the first reading, God makes it clear to the people of Gomorrah where they need to start, what they need to do, and the consequences, both good and bad. God tells them to "wash… themselves… clean," and "…cease doing evil, learn to do good."
If we apply this message to our lives, God is telling us to go to Confession and receive forgiveness and strength through His grace. And part of this sacrament of healing is that we promise to amend our lives to avoid sin by eliminating what tempts us to fall so that we can grow in virtue.
God wants us to strive to do what is right in all areas of our lives, not just some but all, making justice our aim. He wants us to make amends with people we've wronged and give to orphans and widows in need.
God promises that if we follow His plan, then even if we are big-time sinners with souls made scarlet red; they can become white as snow … if we are willing and obey God's way.
And, just to help us decide, just to wake us up, God tells us the alternative is the loss of eternal life with Him and all those who have chosen to follow the way of life in Jesus.
My brothers and sisters, the good news is that we've heard God's call to us to work with Him on what separates us from Him and, at times, each other. Yes, it can be challenging, but Jesus has made it doable by the offer of removing the weight of our sins through the Sacrament of Confession.
The first step is humbly acknowledging where we've gone astray, what we need to confess, and then getting to the Sacrament of Reconciliation, where our loving God welcomes us home and helps us to set things right once again!
---
To view Rosary prayer and Mass streaming live, please visit our Facebook page

at 11:30 am EST, Monday – Friday. Please invite your loved ones to join us too! (You don't need a Facebook account to view.)