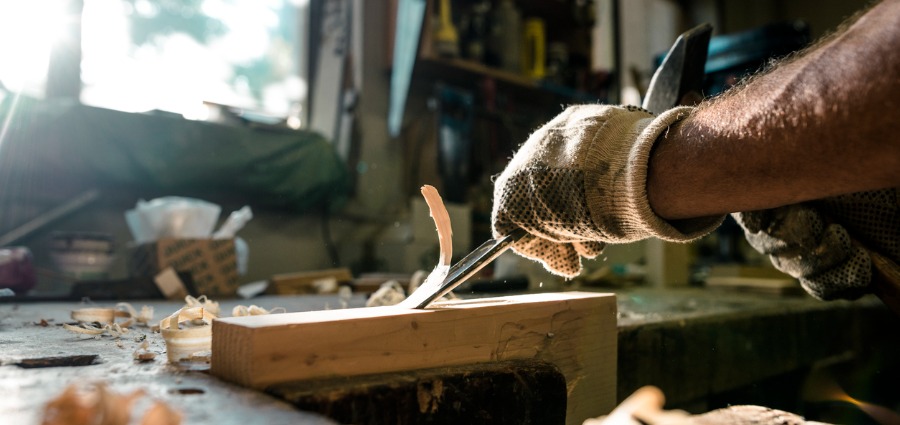 Subscribe
The Carpenter and Son of Mary - Family Reflection Video
Many years ago, the country that we currently know as Southern Sudan did not exist. It was part of the greater Sudan. The northern and southern Sudan are culturally and religiously different. The north is predominantly Arab and Muslim, and the south is predominantly Sub-Saharan African, and largely Christian. These cultural and religious differences became triggers of long-term conflicts between the north and the south of Sudan. Many Southern Sudanese ended up growing up in refugee camps in Uganda and the neighboring countries.
A Southern Sudanese bishop I came to know, Bishop Taban Paride, grew up as a refugee in Uganda. He went to school there, then he went to seminary, was ordained a priest in 1964, and went to work among his people in the south of Sudan. However, his own people wouldn't receive him openly.
They were used to missionaries from Europe and North America, and elsewhere. They didn't know what to make of someone who looked like them yet claimed to be a priest like other priests. They didn't know what to make of someone who spoke their local language of Ma'di, yet claimed to be a priest like other missionary priests they had gotten used to over the years. Worse still, it was in the middle of the Second Vatican Council, and he was telling them that it was all right to pray in their local language of Ma'di. The people asked him, "How can you be a priest, yet you are a Ma'di like us and speak Ma'di like us? How can you be a real priest, yet you don't have any money to feed our children, to buy us clothes, to educate our children, or to provide healthcare to us like the missionaries? How can you be a real priest, yet you are poor like us?"
Well, Father Paride didn't have a lot of answers to give. He simply committed himself to serving his people faithfully, and just being a good pastor. Many years down the road, after looking at his faithful service, his people warmed up to him. They embraced him as their pastor. He became their bishop, too.
An experience like that of Bishop Taban Paride of Southern Sudan is what we see in our gospel today. Jesus showed up in his hometown as a teacher or rabbi, but his people did not know what to make of him. They could not believe anything he told them or claimed to be. How could he claim to be a rabbi or prophet of some kind? "Is he not the carpenter, the son of Mary, and the brother of James and Judas and Simon? Are not his sisters here with us?" they asked among themselves. They did not simply dismiss his claims, they took offense at him. A savior the whole world awaited was rejected by the people in his hometown. As a result, he couldn't perform any miracles there.
There are two small valuable lessons for us to reflect on this day:
Sometimes we can be so close to something so important or precious that we lose sense of its value.

We don't see how big, how important, or how valuable something is. As they say, familiarity can breed an easy-going contempt. We see that a lot in families among parents and their children, or among siblings. This gentleman might be your last-born, but he is also the Surgeon General of the United States. That means something to the whole world. Parents and siblings don't care about those type of things!

We also see that with the Holy Eucharist. We have received it so many times, that we no longer have a sense of how important this is. There is an invitation in there for us not to let familiarity make us blind to the hidden greatness that sometimes surrounds.

Second, we also learn that Jesus couldn't perform any miracles in his own town because the atmosphere was not just right. It was an atmosphere filled with rejection and a lack of faith.

If we want God to do something in our lives, we need to create an enabling spiritual environment for him to act in.

An atmosphere filled with openness and filled with faith for Him to act in.

We create that environment through going to regular confession, receiving Holy Communion, actively praying, or even trying out some kind of fast.

That is how we create an enabling environment.
In our Mass today, may we ask the Lord to give us the grace we need to handle rejection graciously. May we ask the Lord to give us new eyes to see value and greatness in others and value in the many things he has given us for our own good.
---
To view Rosary prayer and Mass streaming live, please visit our Facebook page at 11:30 am EDT, Monday – Friday. Please invite your loved ones to join us too! (You don't need a Facebook account to view.)