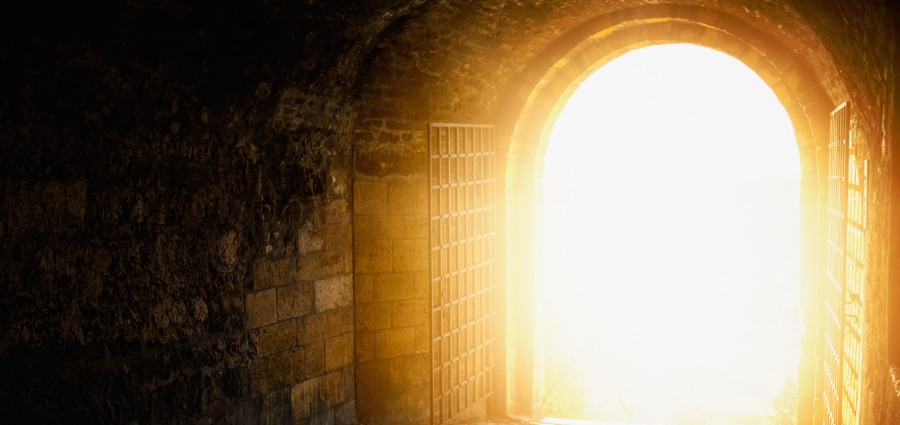 Subscribe
Using Our God-Given Gifts - Family Reflection Video
Today's reading from the book of Revelation begins with a hope-filled message that says, "I, John, had a vision of an open door to Heaven..." I'm sure that's what all of us want to see when it's our turn to go home to God, an open door that leads to God and all that's described in our first reading.
But before we get there, we must travel with Jesus, like his first disciples and onlookers. As I reflected on today's gospel, I was brought back to 4th grade when my classmates and I reenacted the parable of the king and his three servants. We were a low-budget production, so our king and teacher, Ms. Morgan, who, by the way, was a demanding teacher, handed out brown paper lunch bags filled with recycled paper instead of coins. But what stood out was the feeling of pride when I was told that my investments had earned me the trust and respect of the king, and now, I would be in charge of five cities, not bad for a 4th grader!
I do remember a sense of disappointment for the third servant because he was the only one who didn't succeed in pleasing the king. It was a tough love kind of moment in Ms. Morgan's class and not the last. She didn't espouse the idea that everyone wins a trophy just for showing up. At that early age, she was helping us to understand our responsibility to recognize and use the gifts God gives us. She stressed the point that all of us had been blessed with particular abilities or gifts from God.
Later that night, as I proudly shared my last starring theatrical role with my parents, I realized whom I wanted to be in the next years of life; I wanted to hear from God, "Well done, good servant."
My brothers and sisters, each one of us is one of those king's servants. Each of us has been given gifts from God to use to serve God and those He places in our lives.
Step one is to discover and acknowledge our gifts.
Step two is to overcome our false humility, timidity, or self-centeredness and put them to use.
It does take a leap of faith and definitely trial and error, but a sense of humor or a consoling word, teaching someone a skill, giving a pep talk, or sharing personal stories are just some of the gifts that we can invest in the lives of others, beginning at home. A lifetime of faith in God and seeking to serve Him with our gifts is what leads to that open door to Heaven where Our Father will say, "Well done, good servant!"
---
To view Rosary prayer and Mass streaming live,

please visit our Facebook page

at 11:30 am EDT, Monday – Friday. Please invite your loved ones to join us too! (You don't need a Facebook account to view.)