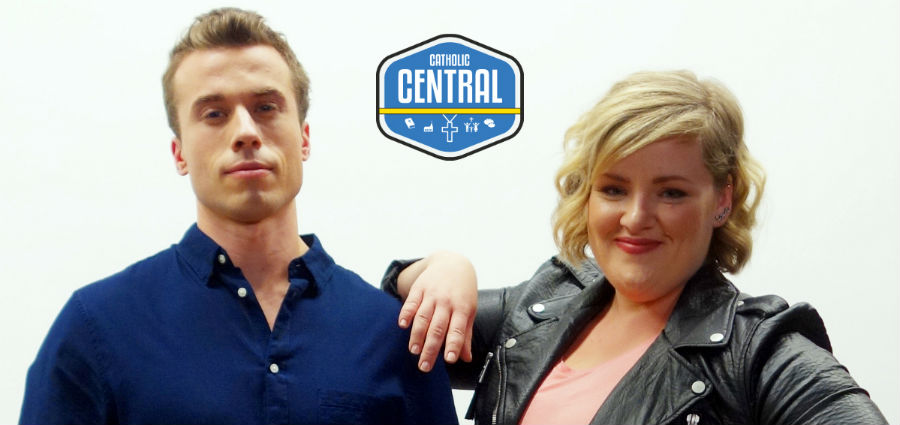 Subscribe
What's Catholic?
Our web series Catholic Central asks some big questions.
The Catholic Church is 2,000 years old and has seen its share of saints and sinners, so it may seem like an impossible task to answer the question "What's Catholic?" in about 8 minutes. But Family Theater Productions' online series Catholic Central takes up that challenge in every episode, and our newest one "What's Catholic?" is no exception.
Check out the episode:
In it's characteristic quick-witted, informative way, spiced with humor and graphics, Catholic Central tackles many subjects to do with the faith, from "Mary" to "The Bible" to "The Eucharist 101" to "Marriage" and may more. The videos are full of information, but those visiting the individual episode pages at the website, CatholicCentral.com, will also find links to resources, Going Deeper questions, and suggestions for individuals , educators, leaders, and small or large groups.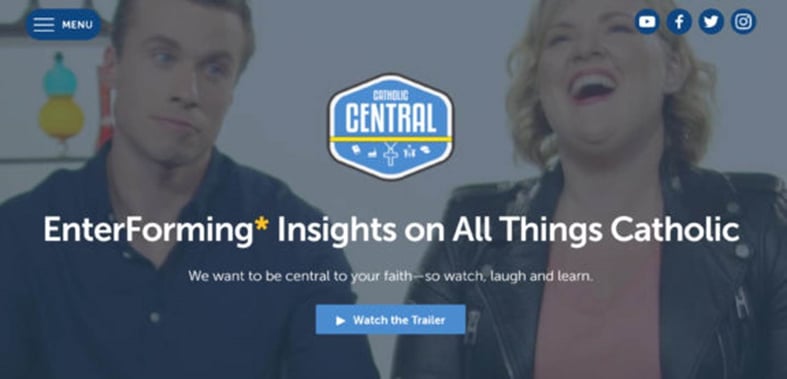 The hosts of Catholic Central are Kai (Kaiser Johnson) and Libby (Elizabeth Slater), talented actors, presenters, singers, and faithful Catholics. Behind the scenes are professional writers, directors, production crew, and theologians.
Intrigued? Find the trailer here.
Since its release last November, Catholic Central has garnered a growing list of fans, including ordinary Catholics and educators. Here's what a couple of them had to say:
"I really, really, really love Catholic Central. It's fun, informative and easy to understand! It's critically important to share the faith in such a way that is not dry or boring, or presented in terms that are not understandable to much of today's world. Catholic Central evangelizes and catechizes in such a way that people are drawn in. Thank you!!" --Cathy Traino Mackey, Catholic high school theology teacher
"The catechetical videos from Catholic Central are just what I was looking for in my high school Theology classes! They have been a valuable teaching tool in introducing new material and reinforcing it in an accurate, entertaining way that gets the attention of the students." --Sister Immaculata, O.C.D., Catholic high school theology teacher, Miami, FL
We're also catching attention from some Church luminaries, including Father Mike Schmitz of the Diocese of Duluth, a college chaplain and dynamic speaker known for his wildly popular YouTube videos from Ascension Presents. Here's what Father Mike had to say:
"Catholic Central plays a much-needed role on the Internet. Not only are Kai and Libby great at communicating the truths of the Catholic faith in a clear and understandable way, but their presentation is also incredibly entertaining and the production value very high. We need more resources like this!"
Our episode on the "7 Deadly Sins" even popped up in a blog post on the subject by Monsignor Charles Pope of the Archdiocese of Washington D.C. Click here to take a look.
We also have a lot of fun, as you can see...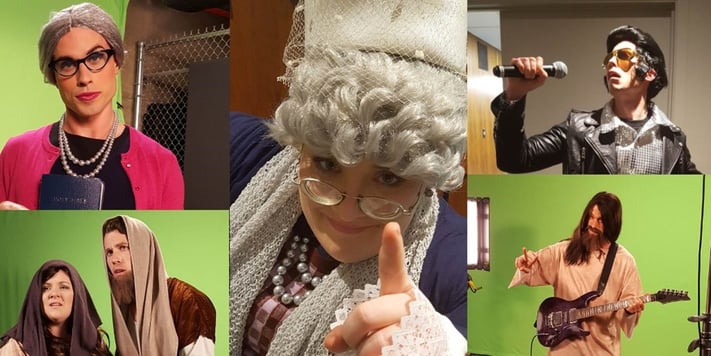 We're still in production in the Family Theater Productions studio on Sunset Boulevard in Hollywood, and there are many new episodes in the pipeline, including ones on "Revelation" and "Jesus."
See you there!
---
Image Copyright: Family Theater Productions
Family Theater Productions' upcoming, new, and vintage productions as well as our Hollywood Outreach Programs; and of course you'll find us on Facebook. Visit our YouTube and Ustream channels for our contemporary and classic productions.