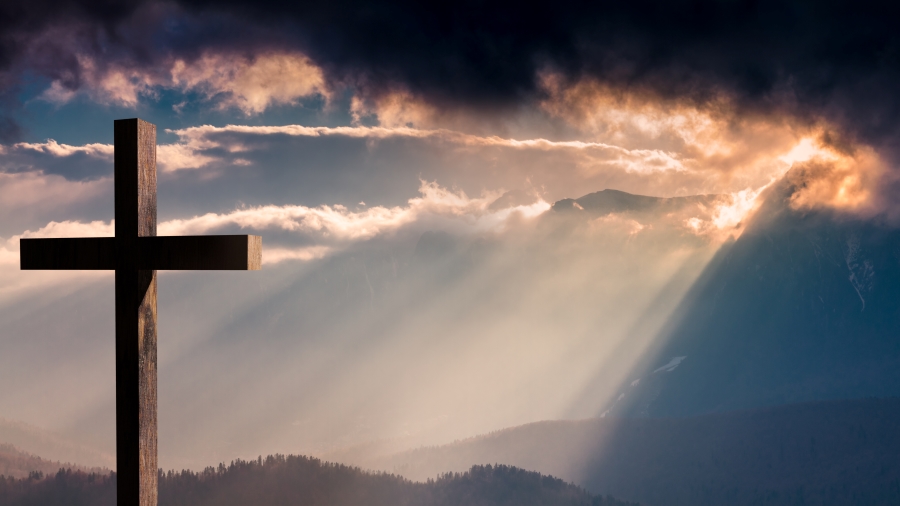 Subscribe
Desire and Long for Him - Family Reflection Video
When I heard the conversations between Jesus, Thomas and Philip, I could picture myself having that same conversation, revealing my own lack of understanding of Jesus and his relationship to the Father. Jesus had to remind Thomas that He was the way to the Father.
`When Philip expressed his doubts, Jesus said to Philip, "how can you ask this of me after I have been with you so long."
Both Thomas and Philip were disciples of Jesus and had their doubts.
We, who are two centuries removed, continue to ask the same questions.
Jesus who are you? And no doubt he is still thinking, but I have been with you for so long and you still do not know.
Yes, for many of us there are still unanswered questions.
Saint Paul anticipated similar questions from people when he preached. In his Letter to the Corinthians he said, "what was first and foremost for us as we seek to understand Jesus, is that Christ died for our sins in accordance with the Scriptures, He was buried and raised and appeared at different times and in different locations to those who believed in Him."
In an essay written by Saint Augustine, entitled More than Enough for Us, also grappled with the question of belief in Jesus. We may not have been contemporaries with Christ as were Thomas and Philip, however having received Christ in baptism, we now have Him. Having Him, it remains for us to desire and long for Christ every waking moment of our lives.
From what we heard in John's gospel today both Thomas and Philip may have initially lacked a strong desire and longing for Christ. But this would change since they were rooted in Christ as branches on the vine. With the passage of time God would prune them and they would grow in knowledge and understanding of Jesus and the Father.
We prune ourselves to the extent that we desire and long for Christ. Saint Augustine said that to desire and long for Christ has already been granted to us, but we are not there yet, so to hold on to the death of Christ as your guarantee.
Christ made us a promise that he was going to be with us. He made us a promissory note, a pledge. Does He have to say to us today what He said to Thomas and Philip? I am with you always and you still ask me if I am?
Lord, we remember how You loved us to Your death, and still we celebrate for You are with us here. And we believe that we will see You when You come, in Your glory Lord.
We remember. We celebrate. We believe.
---
Father Leo's inspirational homily was recorded live this morning during Mass at the Father Peyton Center.

Please view the video on our Facebook page.

(You don't need a Facebook account to view.)

To view Rosary prayer and Mass streaming live, please visit our Facebook page at 11:30 am EST, Monday – Friday. Please invite your loved ones to join us too! (You don't need a Facebook account to view.)