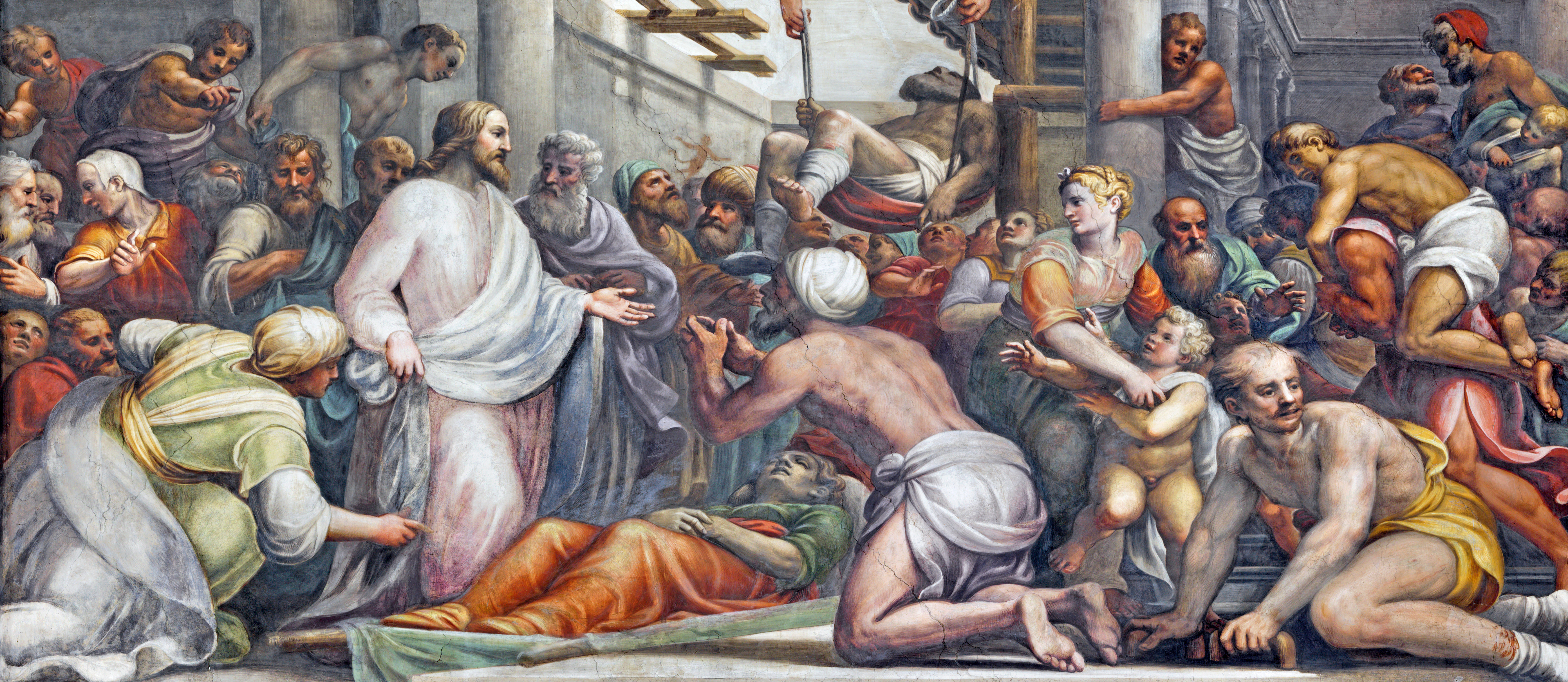 Subscribe
Lifting Holy Hands In Prayer - Family Reflection Video
It was a Friday evening meal for members of my local religious community, and I was seated at a table with one of our priests who teaches writing skills at the college. The college president was also at the table. The writing professor was beside himself with satisfaction with the students in one of his classes. After only three weeks the students were comprehending the subject matter, distinguishing nouns from verbs, avoiding run on sentences, excelling in class discussions, and expressing gratitude to their professor.
The exchange came to mind as I read Jesus' reactions to the centurion who was seeking healing for his slave. Friends made overtures to Jesus for him since he believed that all Jesus had to do was say the word and his slave would be healed. Jesus was clearly moved by the centurion's comments.
Here was a Roman, a military official with no religious attachments yet he embodied the message that Jesus had been sharing with his followers, a message of compassion and love for others, a message of inclusivity. The centurion grasped the truth that the kingdom Jesus preached breaks down barriers and promotes inclusion.
Jesus was amazed with what he heard because so often he encountered people who disparaged other people who were different from them. With Jesus, God's kingdom shattered the barriers humans create. Like the professor, Jesus took pleasure in learning that there was a breakthrough in the centurion's life; the message of Jesus had broken through.
St. Paul's Letter to Timothy, some of which we heard proclaimed today, also spoke of inclusivity. Paul was reminding Timothy that God wills the salvation of all and this is particularly important for our prayer. Our prayer needs to be inclusive and reach out to all.
Often, we confine our personal petitions to persons and situations close at hand which is understandable however it cannot remain there. Paul is reminding us that in every place we need to pray without anger and without argument which itself speaks to being inclusive.
I am reminded of a song that was popular at family weddings I attended admittedly a few years ago. People took to the floor when the song commenced raised their hands joining in the chorus: We are family, all the people around us. They say, can they be that close. Just let me state for the record. We are giving love in a family dose.
Saint Paul is saying as much to Timothy today. Timothy, teach people to give prayer a family dose.
---
Father Leo's inspirational homily was recorded live this morning during Mass at the Father Peyton Center. Please view the video on our Facebook page. (You don't need a Facebook account to view.)

To view Rosary prayer and Mass streaming live,

please visit our Facebook page

at 11:30 am EST, Monday – Friday. Please invite your loved ones to join us too! (You don't need a Facebook account to view.)