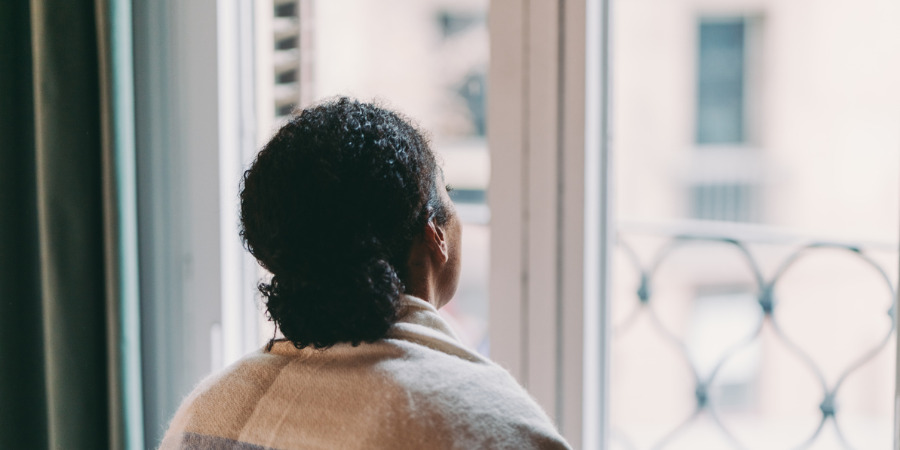 Subscribe
Our Lady of Sorrow: Family Reflection Video
In many cultures throughout the world men are taught not to cry. It is a seen as sign of weakness. Did Jesus cry? In the Letter to the Hebrews which was read today it said, "in the days when Christ was in the flesh he offered prayers and supplications with loud cries and tears to the one who was able to save him from death and he was heard".
Leading up to this homily today I saw a film about the rescue of Ethiopian Jews by present day Israel. It was a dramatic rescue of 8000 Ethiopians who had to pass through Sudan, a Muslim country where they would be obliged to spend time in camps before continuing their journey to Jerusalem and Israel.
There was a touching scene of a mother who was Christian but who forced her young son to join the Ethiopian Jews and find a better life and future. He was reluctant to leave his mother, but she forced him sternly telling him to "go, eat, become" none of which the camp would provide. The mother's heart was broken as he left her side.
Today the hearts of mothers everywhere across this earth continue to be broken. Mothers in migrant camp seeing their babies waste away because without food for mothers there is no milk for her child. Mothers that are separated at migration controls, children wrenched from them and sent away to places unknown by their mothers. Mothers whose sons and daughters have fallen victim to drugs. Mothers who grieve when told their child has inoperable cancer.
Mary, the mother of Jesus was one of those mothers. She no doubt cried when Simeon prophesied the passion and death of her newborn son. Mary cried when her child was lost for three days in the temple. Her tears of sadness turned to tears of joy. Mary cried when she saw her son carrying his cross. She would cry at the foot of the Cross when her son breathes his last. She cried when his body was taken down and again at his burial. In her loneliness she experienced extreme grievous sorrow at her son's gruesome death.
St. John alone among the gospel writers told us of Jesus final words to his beloved friend John and to his mother as they stood beneath his cross. To John he said take care of her and entrusted Mary to John. To his mother he said, take care of John.
Mary was entrusted by her son to care for all mothers and yes fathers who eyes fill with tears for sons and daughters in need. Mary can wipe away the tears for all whose hearts are broken and cry uncontrollably. When Jesus entrusted his mother to John, he was entrusting her to all of us to be for us what he himself was, compassionate and in solidarity; to stand with us as she stood at the foot of the cross.
Mary is alive. Venerable Father Peyton echoed this belief throughout his life. We like him who are members of the Congregation of Holy Cross hold firmly to this belief. In our rule of life, we affirm:
"There stood by the cross of Jesus his mother Mary, who knew grief and was a Lady of Sorrows. She is our special patroness, a woman who bore much she could not understand and who stood fast. To her many sons and daughters, whose devotions ought to bring them often to her side, she tells much of this daily cross and its daily hope.
To all mothers and yes fathers, to all young and old who find life burdensome go to Mary, Our Lady of Sorrows. She can tell you much about our daily crosses but also about our daily hope.
---
Father Leo's inspirational homily was recorded live this morning during Mass at the Father Peyton Center. Please view the video on our Facebook page. (You don't need a Facebook account to view.)
To view Rosary prayer and Mass streaming live, please visit our Facebook page at 11:30 am EDT, Monday – Friday. Please invite your loved ones to join us too! (You don't need a Facebook account to view.)