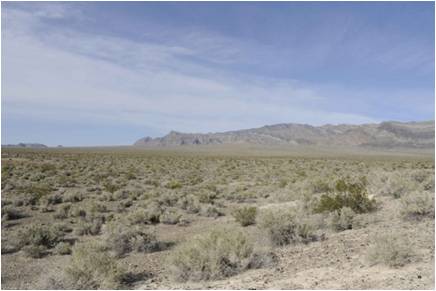 "In the desert prepare the way of the Lord!" (Isaiah 40:3)
What is a desert? What words describe one? … Hot, barren, empty, lonesome, fearsome. The desert is where no one can live for long, where not much grows, where we become uncomfortable and want to leave.
One might ask: Where's the desert in my heart? Where's the desert in my family? Where's the desert in my parish?
The desert through which we must prepare the Lord's way is not in the Holy Land, not in Bethlehem. It's here – in our city, in our parish, beginning with our own hearts.
When we prepare for Advent and walk through the desert, we need to invite Jesus where he has never been before … to the barren, empty place within our hearts that need the loving, gentle touch of Jesus.
"In the desert prepare the way of the Lord!" We have to find the desert. We need to recognize that one place within our lives that needs healing or forgiveness. It's that place in our heart, in our life, where we say: Yes, Jesus, You can have everything BUT …, I'll love everyone EXCEPT …, I'll be generous UNTIL …, I'll forgive IF …
We have only to find our desert and prepare the way of the Lord for His coming. Jesus' coming depends on our invitation, our welcome. It is exciting to be invited to go someplace where we have never been before. Jesus is waiting for our invitation. And His love will turn our deserts into oases.
Where is your desert? How will you prepare for Advent?