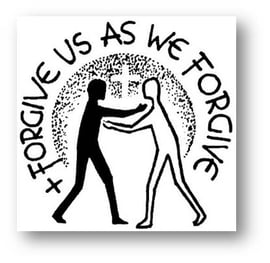 Recently I was watching the TV series, "AD: The Bible Continued." At one point Pilate was searching for the Zealot Boaz who had killed his servant. When they brought in the girlfriend she told them that Boaz had gone to where he could receive forgiveness. Pilate immediately knew he was with the developing camp of Christians.
What a wonderful thought that people would join us in community because they knew they would receive forgiveness and acceptance; that our community, that each one of us would reach out without criticism, judgment, or condemnation but only acceptance and love. What a wonder if we could reach out with open arms to the poor, the starved, the divorced, those who have made decisions that were "obviously" wrong and yet known; to those who don't look, act, or dress as we do.
Recently, I've been so aware of the role of judgment and forgiveness in my life. I came upon a book entitled, Seventy Times Seven, by Doris Donnelly. It has become my spiritual reading at this time.
I think it would be wonderful if I/we could remember that we too need forgiveness and have sought and received it over and over again from our loving God … and from those around us. Because of this, may we each reach out in gratitude and love, forgiving all as we have been forgiven. Let us pray for each other in this regard.
Read More