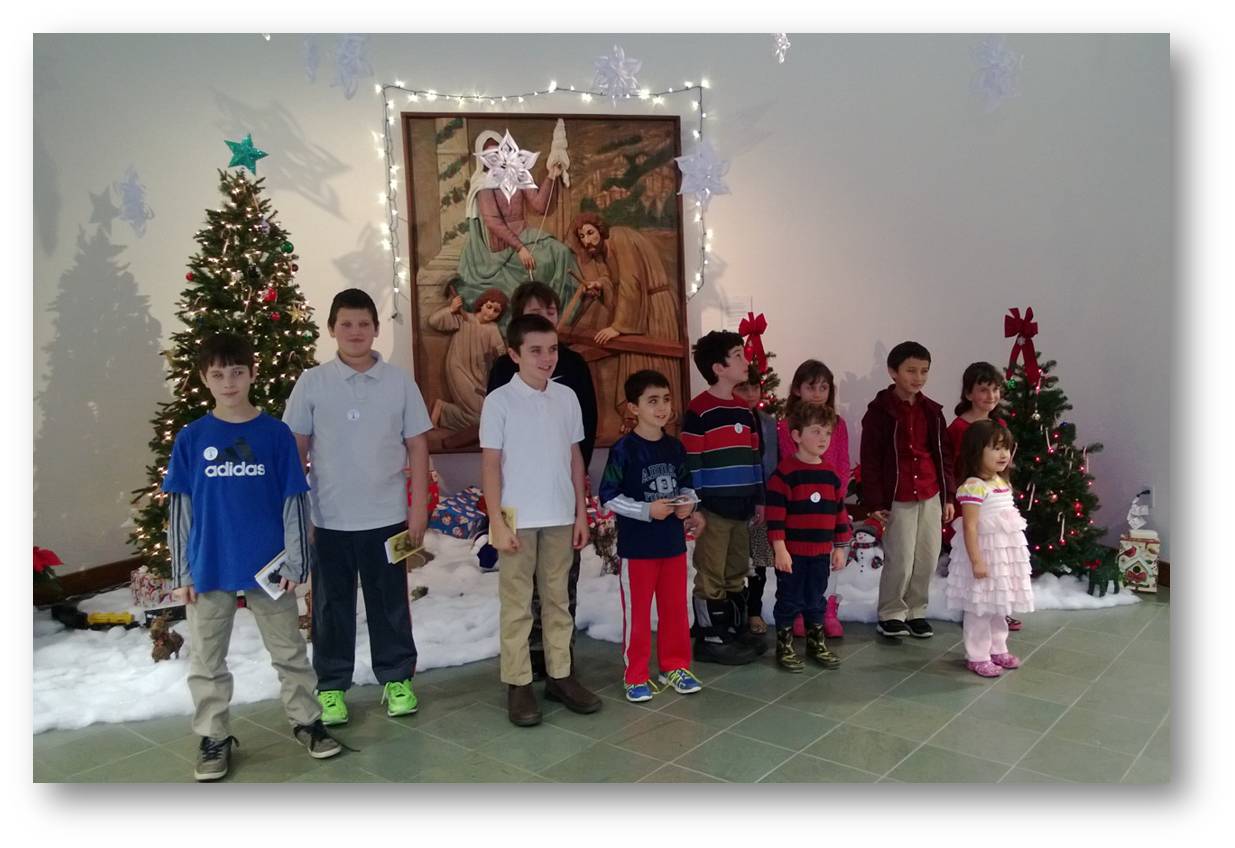 During this holy season of Advent we find ourselves waiting to celebrate the birth of our Lord Jesus.
This time of the year can be stressful as we are busy buying gifts, going to parties, preparing the house for company and arranging trips to visit relatives and friends. It can be anything but peaceful or joyful. There may be many moments of frustration and anxiety as we try to get everything done on our list … and perhaps run into several roadblocks or obstacles along the way!
Yet we try to attend Mass during the week or say a prayer around the Advent wreath to help us prepare for Christmas. Even with these good intentions, we may find ourselves falling short in taking the time we need to prepare our hearts for the birth of the Christ Child.
In anticipation of Christmas, members of the Children's Rosary Group spent a prayerful afternoon at the Father Peyton Center.
The children and parents, grandparents and members of the various parishes from around the local area came together to learn about the importance of intercessory prayer and why as Catholics we pray to saints and loved ones who have gone before us.
The group was eager to learn about the life of Servant of God Patrick Peyton, C.S.C. , how he asked the Blessed Mother Mary to intercede for him when he was sick and how he was cured of tuberculosis. They also learned about how he traveled around the world telling people about the importance of family prayer, especially the praying of the Rosary, and about our Blessed Mother Mary.
The children wrote letters to children in another country, made Rosaries and prayed the Rosary as part of their activities. We also talked about Advent and learned about the meaning of the Advent wreath.
One of the highlights of the afternoon was when then children started to name the flags of the various countries where Holy Cross Families Ministries is active in family prayer, especially the praying of the Rosary. The children, parents, grandparents and parishioners concluded their time together with some delicious hot chocolate and cookies.
It was such a powerful witness to see these children praying the Rosary, doing something for children in another country and spending prayerful time together in anticipation of the Christmas Season.
If you have had a special experience with your children while preparing for the birth of the Christ Child, please share with us. We would like to hear about it from you.
Read More