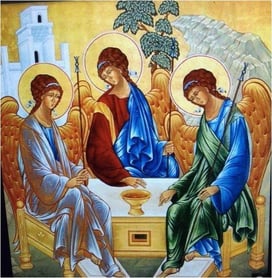 This past weekend I joined members of our extended family to pray for our brother, Romeo E. Raymond, 1936-2015. This caused us all to remember how precious our family is in our lives, in our memories and in our hearts. This is what I was thinking and praying about and thanking our Good God for.
"The family is where we first learned to love and be loved; where we first learned to trust and believe; where we first learned to hope and care for others; where we first learned to pray and to honor and thank God; where we first learned to share with and respect others.
The family is so precious and valuable because it was imagined by God as the best way to reflect his own heart and love in the community of grace and beauty we call Father, Son and Holy Spirit. There is no relationship more valuable in giving and protecting life, in building a community and society where the relationship of love and kinship are central. The family is our most prized possession and we do well to honor it, cherish it and protect it. God in Christ became man so that man might become god. The family is the path and the destiny of this Christian vocation.
Pray for the family; thank God for the family; love the family; believe in the family; place all your hope in the family. You will not be disappointed."
Read More